Choose All Glazing UK for Fast and Efficient Glazing Solutions
Customer Reviews: Comprehensive Glazing Score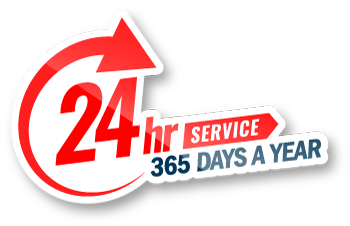 24/7 Emergency Glazing Richmond
There is no need to panic if you face an emergency regarding a window in the middle of the night. All Glazing UK's professional and expert team of specialists are available at your service. No matter what hour of the day it is or what day of the week, if you require emergency glaziers in Richmond or anywhere else in the UK, we are available at your service.
Our mobile glaziers are ready with all the required materials, like the finest quality of glass and other materials, to reach your doorstep in unforeseen situations. Like a regular visit, we also provide the same services with the same diligence and quality work at affordable rates in our emergency visit.
Glazier Richmond
Finding and hiring an excellent team of glaziers who provide top-notch quality work at budget-friendly prices should not seem like a strenuous task at hand. And if you still have not come across reliable window glaziers in Richmond or elsewhere, then maybe you have been searching in the wrong place! Don't worry; now you have landed on the best page to fulfil your needs.
We are renowned as glass specialists in Richmond and beyond; hence you can rely on us undoubtedly. Our glazing experts have a minimum experience of five years at least, serving clients of varied requirements, residential or commercial.
We are available 24/7, irrespective of national holidays rendering impeccable service at unmatched prices. So you don't have to worry about anything! Our local glazing experts are trained to handle emergencies flawlessly, leaving you with a complete sense of satisfaction.
Revive Your Windows With Double Glazing Richmond
Are you tired of investing in the maintenance of your windows time and again? We can understand your situation of paying huge electricity bills to keep yourself warm. Well, unlike other double glazing companies, we at All Glazing UK will provide you with a robust solution to opt for an energy-efficient double glazing window in Richmond.
With the help of a double glazed window, you can not only save your heating bills and keep yourself warm but also save yourself from repeated maintenance charges. Our qualified double glazed unit installers and beyond aim to complete all the work within one visit without causing you any trouble.
We also provide this service if you already have a double glazed window and are looking for double glazing repairs in Richmond. Feel free to connect with us!
Get Free No Obligation Quote
Glazing Richmond
Even if you have a vacant property, why would you put the beautiful interiors of your abode at stake? With the rise in vandalism and theft, vacant properties are at continuous risk. Apart from this, extreme weather conditions causing strong winds can also lead to breakage or cracks in the glass panes of your window frames and doors. The most sought and desirable option in this situation would be to get a robust and sturdy commercial & residential glazing service in Richmond.
Welcome to All Glazing UK, a glazing company proudly serving quality work for over 50 years. Whether you are looking for single glazing for your Richmond home or a double-glazed window for your office – we are the best choice to invest time and money in.
So if you are looking for window glazing solutions in or around Richmond, look no further; connect with our professionals today.
Low-Cost Window Repair Richmond
No matter your requirement, whether it is a repair or a window replacement service, it could be challenging to find and hire a reliable company for their excellent work at affordable prices. But now, with All Glazing UK's top-quality work, nothing is impossible! Whatever you are looking for, sash or uPVC window repair in Richmond, we will cater to all your needs.
One of the plus points of hiring us and why we have evolved as a leading company in the heart of the UK with a happy clientele is our affordable prices. You can find cheap work anywhere, but finding services that are affordable and high quality is hard. With us, you enjoy both. Our specialists ensure that you do not have to pay a single extra penny apart from the window repair services in Richmond you hired us for! With us, you can expect no vague quotations. And the same is applicable to our emergency window restoration services.
Whether you are looking for residential or commercial window glass replacement, give us a call, as we are your dependable and budget-friendly service provider. Connect with us on 0203 828 7618 or fill in the contact form and we will get in touch with you soon.