Choose All Glazing UK for Fast and Efficient Glazing Solutions
Customer Reviews: Comprehensive Glazing Score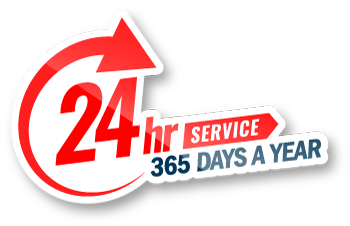 24/7 Emergency Glazier Reigate
Let us tell you, whether it is your home or office, visually appealing, optimal and well-operated windows make a stunning inclusion to the decor and are also easy on the eyes, rather than a damaged window with squeaking panels, decayed wooden frame and broken windows. Accordingly, if you have noticed that your windows are anywhere close to the above description, you must straight away look for a comprehensive and durable emergency glazing service in Reigate.
And regardless of whether you have had this realisation in the wee of the morning or on a holiday, All Glazing UK's emergency glaziers in Reigate are available 24/7. We will not disappoint you! We are organised and always on the go with the finest quality materials, tools, and glass. We will reach you within 45 minutes or less when you connect with us! With our proficient skills, you will find your glazed windows similar to a newly furnished one!
Request A Call Back
Glazier Reigate
If you desire a quintessential window installation by using excellent tools and materials within your budget and compliant with all the necessary regulations and procedures – in that case, without any doubt, you must opt for a professional window glazier in Reigate. At All Glazing UK, we can safely say that when it is about window glazing in Reigate, our glaziers are recognised as the "Group of know-how of the window business". With our over five years of experience, we are adept at bringing you unparalleled service from start to finish.
Unlike other glazing companies in Reigate, our glaziers will first offer you a full consultation and understand your concerns, requirements and budget limitations. Once you are convinced and trust our services, is when we move ahead and guarantee to complete all the work within one visit.
Our glazing service is supervised by specialist glaziers in Reigate, and also police verified, so you have nothing to check or worry about.
If you believe installing a newly furnished double glazing service in Reigate with a reputed company that used rich in quality materials would cost you the Earth, you are certainly mistaken! Unlike other double glazing companies in Reigate, you do not have to worry about the costs with All Glazing UK. Our services are very reasonable, making it within your budget to enjoy a double glazed window without going heavy on your pocket.
The word "Cheap" does not live in the dictionary of our double glazing installers in Reigate because we render you a window with only A-graded quality materials. But, this does not necessarily mean that quality materials and services have to be high-priced. With us, you pay for the service you hire us for, based on your customised window. We do not levy taxes or hidden surcharges!
A double glazing window offers so many benefits, such as insulation for all seasons, safety, security and reduced noise pollution, and our economical yet efficient service will leave you with windows with enhanced longevity that you would forget the need for a double glazing repair in Reigate every now and then!
Get Free No Obligation Quote
Secondary Glazing Reigate
If you wonder whether secondary glazing in Reigate is worthwhile, let us tell you that it is when compared to a single glazed unit. Being the leading and professional secondary glazing supplier in Reigate, we assure you that these windows will last for decades with minimal maintenance. Not only do we At All Glazing UK provide an affordable service, but a secondary glazed unit will in itself save you from the costs of discarding the whole window.
If you have a period property with vintage windows or simply are in love with your windows and do not want to change the looks and feel of it – we hear you! Our secondary glazing installers in Reigate will add a toughened quality, sturdy glass to the existing window without any alterations, making it a complete winning situation for you!
We run our services 24/7 and also provide quality emergency repairs if you are in need of one!