Choose All Glazing UK for Fast and Efficient Glazing Solutions
Customer Reviews: Comprehensive Glazing Score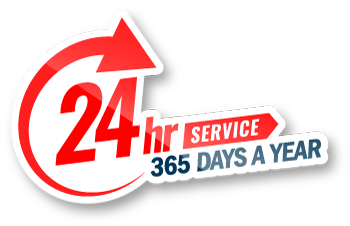 24/7 Emergency Glazier Raynes Park
If you think your glazings are under-performing, then the chances are that it has cracks or holes that allow external pollutants to harm your environment. In that case, it is never too late to avail of our emergency glazing in Raynes Park. We come directly to your location and fix the problem immediately.
Our emergency glaziers in Raynes Park are available 24/7 for 365 days to provide you with the assistance you may need. Our expertise covers all types of glazing, which means we can fix yours quickly and effectively. We provide same-day or next-day service to our clients. Book your slot today, and our experts will be on their way to fix it.
Request A Call Back
Glazier Raynes Park
Glazing is of great importance when you plan to construct or renovate your homes, and the best person to help you through this decision is our expert glazier in Raynes Park. With extensive hands-on experience, our glazier is guaranteed to assist you in deciding the model of glazing and deliver it to your location for installation.
Our best glazing in Raynes Park comes in various models and types that you can choose from. We are updated on the latest glazing designs and thus, customise as per your requirements. With a vast array of options, you can be assured of finding the one you are looking for.
As a leading glazing company in Raynes Park, we have over 50 years of experience in offering glazing that has been sustainable and energy-efficient for their homes. If you are unsure about the type of glazing that may suit yours, we can help you with this as our products and services are limitless.
Window glazing in Raynes Park is the most demanded service we often receive. Windows are the primary holders of glazing. Thus, you may find it more complex to find a reliable provider and installer. Therefore, our window glazier in Raynes can assist alongside you and install it accurately.
Double Glazing Raynes Park
Wouldn't it be more beneficial to choose glazing that offers twice the benefits of a single-pane window? We do just that with our double glazing in Raynes Park, which comes at a reasonable price. It is known to improve the thermal efficiency of homes that install it, and this way, you can save money on energy bills.
As one of the leading double glazing companies in Raynes Park, we ensure that our products and services are easy to access. Our double glazing is effective for all seasons and can circulate the heat stored through and through. In this way, you can feel confident that we will find a suitable model for your home and get them installed at your convenience.
Our double glazing installer in Raynes Park is an expert in identifying the exact numbers of glazing that your home may require and delivering them accordingly. We meticulously install the double glazing to avoid the chances of damage occurring.
If your double glazing shows signs of damage such as condensation or draught, it's time to get it fixed. Our double glazing repair in Raynes Park can assure to fix it in no time and restore its properties effectively. This way, you can continue using it for a more extended period.
Get Free No Obligation Quote
Secondary Glazing Raynes Park
Are you looking to improve the performance of your existing glazing at cost-effective rates? Then, you can use our secondary glazing in Raynes Park, which acts as double glazing to improve your home's energy efficiency and provide extra protection. Since it is secondary glazing, you can maintain and control it efficiently.
Our secondary glazing installers in Raynes Park can be experienced in identifying the suitable model for your home and installing it properly to avoid any future damages from occurring. With proper installation, you can receive all the benefits from our secondary glazing, including enhanced privacy and security.
As one of the leading secondary glazing suppliers in Raynes Park, we offer you various designs of secondary glazing from which you can choose. We also take customisation requests and deliver them to your homes for installation. So, if you wish to avail cost-effective secondary glazing, then contact us any time.