Choose All Glazing UK for Fast and Efficient Glazing Solutions
Customer Reviews: Comprehensive Glazing Score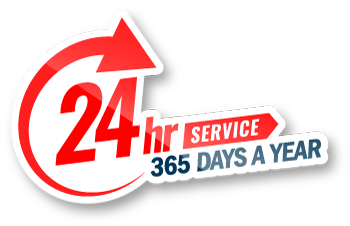 24/7 Emergency Glazier Putney
The purposes of glazing can wear off over the years from constant usage and can surface damages that inexperienced individuals cannot repair. In such circumstances, it is always best to make use of our emergency glaziers in Putney to fix it before the damage deteriorates the health of your glazing.
Our emergency glass services in Putney are available 24/7 to provide you with immediate service on the same day. We specialise in treating all kinds of damages on any glazing, and thus, you can trust our expertise to fix the damage and restore the properties of your glazing at its earliest.
Expert Glaziers Putney
We cannot deny that the type of glazing that one adds to their home improves its visual appeal significantly. If you wish to do the same for your home, then it would be best to get in touch with our glazier in Putney to assist you in figuring out the best choice that will fit within your budget range.
With the variety of glazing solutions that we provide, you can be assured you will find the one that suits your description or requirements. Our glass specialists do not limit our options to the few trending ones but also provide services to customise your order to deliver the glazing that compliments your home aesthetic the most.
The demand for window glaziers in Putney has hit the roof as most homes want them to suit their aesthetic. For such purposes, we make sure to provide customised services as well. Our window glazier in Putney holds extensive years of experience and can facilitate you by installing quality glazing in your homes.
Double Glazing Services Putney!
Most homes have double glazing in Putney because they derive twice the benefits than single-paned, and thus, it is time for you to upgrade your glazing. We provide the best quality double-pane windows that guarantees to increase your property's value, heat retention and create a better visual appeal from the outside.
However, double glazing is not just limited to aesthetics but also the improvement in heat retention that it provides. This glazing can increase energy efficiency and reduce energy bills significantly. To make use of this, you would need service from one of the best energy-efficient double glazing companies in Putney, and we can carry it out effortlessly.
If your double glazing shows signs of damage, it can be because of faulty installation or external forces. We guarantee our expert double glazing repairs in Putney to fix this problem efficiently and prolong its life by minimising the likelihood of damage.
Get Free No Obligation Quote
Putney's Trusted Glazing Service
Our reliable glazing company in Putney has over 50 years of glazing experience. We can provide you with an accurate estimate of the type and quantity of glazing you will need to complete your project. Thus, you can be assured of finding reliable solutions to your glazing problems with us. This way, we ensure that your windows security is not compromised.
When it comes to reliable and professional window repair in Putney, look no further than our expert services. Our team specialises in all aspects of window repair, with a particular focus on sash window repair in Putney. We understand the importance of maintaining the aesthetic and functionality of your windows, which is why we offer top-notch repair solutions.
Whether it's a simple fix or a complete sash window restoration project, our skilled technicians have you covered. With years of experience and a commitment to quality, we ensure your windows not only look great but also provide the energy efficiency your home deserves. Contact us today for efficient window repair in Putney.