Choose All Glazing UK for Fast and Efficient Glazing Solutions
Customer Reviews: Comprehensive Glazing Score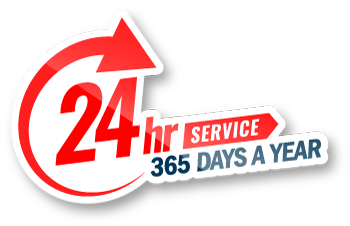 24/7 Emergency Glazier Petts Wood
There might be plenty of reasons for repairing your glazing when you notice damages such as cracks or leaks, but prolonging this damage can completely ruin the purpose of your glazing. Thus, our emergency glazing in Petts Wood is available for you to use our services.
Our emergency glaziers in Petts Wood work 24/7 for 365 days of the year. We understand requirements can be unexpected and immediate, and thus, we always prepare ourselves to be at your service. You can book our reliable services with just a call, and we will be at your location either on the same day or the next day of avail.
Request A Call Back
Glazier Petts Wood
Everyone would want their glazing to look beautiful, presentable, and efficient to retain energy and isolate outside noises. It may be challenging to choose between several options we offer when making this decision. Thus, you can select the model that best fits your purposes with the help of our Petts Wood glazier.
Glazing in Petts Wood can depend on the aesthetics of each home, and with us, you can find the one that suits your description the best. Our options are not limited; thus, from an existing model to a customised model, you can avail it from us. We make sure our glazing is quality-checked before installing it in your homes.
Our glazing company in Petts Wood holds over 50 years of experience in assisting, installing, refitting and repairing the glazing of our customers, and we can do it for you too at cost-effective rates. So, you do not have to go to different stores for various glazing requirements because you can find it with us.
The most popular design or trend of window glazing in Petts Wood can be obtained from us as we keep ourselves updated with all the latest models. Thus, reach out to our expert window glazier in Petts Wood to know more and get the best quality installed in your home.
Double Glazing Petts Wood
Most homes in the UK have double glazing installed, and the reasons for this are countless. One of the most exciting benefits is that you can derive improved energy efficiency that reduces their bills. Thus, avail of our double glazing in Petts Wood at affordable rates.
As one of the leading double glazing companies in Petts Wood, we conduct a thorough quality check to ensure that the glazing lasts long. With us, you can find several options for double glazing from which you can choose. If you are unsure of the model that may suit your specifications, our experts are always at your disposal.
Our double glazing installer in Petts Wood has years of hands-on experience installing and fitting them to homes that require new or replacing of old glazing. Each home's window fittings are unique, so finding an installer who can professionally install double glazing can be challenging. Thus, reaching out to us can be your best option in getting it done in a short time frame.
If you notice condensation, holes or cracks on your double glazing, then availing of our double glazing repair in Petts Wood can help you fix the problem and restore its health immediately.
Get Free No Obligation Quote
Secondary Glazing Petts Wood
If you are looking for a cost-effective way to improve the performance of your existing glazing, then considering our secondary glazing in Petts Wood would be your best option. It is installed as a secondary to the existing glazing and can guarantee to improve your home's energy efficiency and reduce noise pollution to a great level.
Secondary glazing installers in Petts Wood understand your requirements and deliver what you need. Due to its installation on the room side, you have complete control over it. Our installers make sure the secondary glazing is affixed appropriately to improve the privacy and security of your homes.
As one of the most trusted secondary glazing suppliers in Petts Wood, we offer a range of secondary glazing models from which you can choose. It is highly pocket friendly, and you can be assured of finding the best secondary glazing from us without compromising its quality.