Choose All Glazing UK for Fast and Efficient Glazing Solutions
Customer Reviews: Comprehensive Glazing Score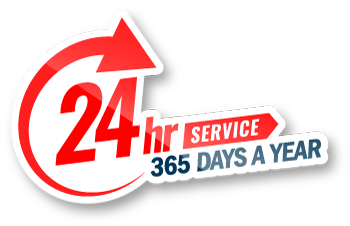 Petersfield Emergency Glaziers – Fast and Affordable Service
Finding local emergency glaziers in Petersfield for windows or doors can be quite the search. You might have to call and check with several companies to determine which can fix your window type.
We understand your problem, and we are proficient in setting different glass types and can be the best option for your urgent glazing problem. We fix it at a low cost with no call-out charges from installation to restoration.
Our emergency glazing services in Petersfield are police approved and can be at your service as soon as possible. No matter when and how we arrive, we will only give you our best and nothing less.
Local Petersfield Glaziers for Your Home and Business
The glorifying and artistic countryside of the South Downs, Petersfield, is most pleasant for shopping and spending quality time with loved ones. The scenic beauty is unmatched, and being part of this town means being just as equally unique.
With over 50 years of experience in the glazing industry, avail of our expert window glaziers in Petersfield to install, repair or restore your glass fittings with premium quality materials at a low cost.
Our glass specialists in Petersfield agree that, more often than not, glass windows and doors are more mandatory fixtures than any other. When you search for the best company of glazing experts in Petersfield, there are many options, but not all of them need to be police approved and reliable. All Glazing UK widely serves the UK with the quality of glazing and is police approved.
Get Your Glazing Needs Sorted in Petersfield
One feature in your homes or offices that can always stand out is glazing. Our glazing services in Petersfield are one of the most demanded services as almost every commercial and residential building utilises solutions we provide as a means for protection and decoration.
Being one of the leading glazing companies in Petersfield, we understand your requirements and specifications and develop glazing accordingly. Window glazing in Petersfield can be seen in most stores and shops. Giving better visibility and transparency to your customers will be your top priority. It goes the same for homes; reliable, nearby and energy-efficient glazing solutions lead to improved living conditions and energy efficiency.
Get Free No Obligation Quote
Glazing Services
Save Money and Energy with Double Glazing in Petersfield
Installing a glass fitting that affects energy consumption and sustainability would be the most affordable for homes and offices to save bills and improve living conditions. Companies and offices demand double glazing in Petersfield, but it's low-cost makes it a better option for homes.
Our professional double glazing installers in Petersfield are qualified to install the highest quality double-glazed windows that prevent draught in the glass panes and significantly reduce noise pollution. If you already have installed double-glazed windows or doors and want them repaired, use our local double glazing repairs in Petersfield. Our team of installers are available 24/7 for 365 days, so any case of installation or repairs can be attended to immediately.
Instant Window Repair Petersfield
If your window suffers from cracks, draughts, holes or worn-out frames, then it is time for you to avail of window repair in Petersfield. Damaged windows give your homes and offices an unpleasant look, and to avoid that, you need professional glaziers to guide you through the repair process.
Windows are mostly damaged unexpectedly, and during these times, calling for window repair services will require a lot of searches. Our emergency window repairs in Petersfield serve requests received locally in 45 minutes and refurbish your windows to look better.
While each glazing company has its specialisation, at All Glazing UK, we can help you through all repairs and window restoration in Petersfield.
Window refurbishment or renovation is a service that should be handed over to experts to handle. Inexperienced or self-service cannot be effective against external risks. Thus, see our quick window repair service in Petersfield.