Choose All Glazing UK for Fast and Efficient Glazing Solutions
Customer Reviews: Comprehensive Glazing Score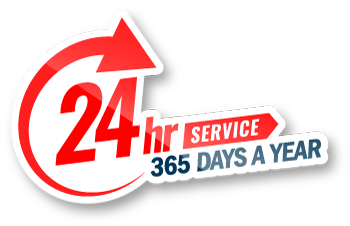 24/7 Emergency Glazier Oxted
Oh my God! Did your electricity bill just exceed your savings threshold? Instead of checking whether your heater is working well or not or blaming the power utility corporation for charging you extra money on the bill, you must instantly check if your windows are broken or not. A broken window can do more damage than you can imagine. Broken glass windows not only impose a threat on the safety of your loved ones and property but significantly impacts your heating bill.
Hence, without any further delay, you must repair your windows! And therefore, you don't have to book an appointment and wait for days. All you need to do is connect with our experts at All Glazing UK for an emergency glazing in Oxted. Once you connect with us, our emergency glaziers in Oxted will arrive at your destination within 45 minutes or less. Our services are available 24/7 for your convenience, even at odd hours.
Request A Call Back
Glazier Oxted
Whether it is the summer or the winter season, you need to protect your home or office interior at all times. Hence, you need to hire a glazing company in Oxted that renders its exquisite services throughout the year. At All Glazing UK, our adept window glaziers in Oxted bring in a quality service that would keep your indoor atmosphere warm and pleasant all year round, without finding the need to hire glazing services as per weather changes.
Window glazing in Oxted or anywhere else is a skilled profession. It may look effortless, but it is not, and thus, it must be left upon experts and specialists to achieve the desired results. Each of our glaziers in Oxted has a minimum of five years of experience in efficiently managing commercial and residential glazing. Our glaziers aim to complete all the work within one visit and leave the site clean for you. All our work is supervised and assisted by experienced glaziers, so there is nothing for you to worry about.
Hire us today to experience a top-notch glazing service in Oxted.
Are you avoiding hiring double glazing installers in Oxted because many double glazing companies in Oxted gave you a quotation that overstepped your budget? Well, in that case, you must immediately switch to a company that not only offers you quality glazing but who understands your budget constraints. And at All Glazing UK, we cater to all your needs and concerns.
Double glazing in Oxted or anywhere should not burn a hole in your pocket. At All Glazing UK, whether you are looking for an installation or a double glazing repair in Oxted, our prices are fixed and highly reasonable. You can expect clear and precise prices and no vague quotations with us. Whatever is your budget, our experts will work around that and provide you with gratifying double glazing.
Get Free No Obligation Quote
Many glazing companies would never suggest secondary glazing in Oxted and only convince you to opt for double glazing. If you wish to preserve your original window increase your home or office insulation, all of this within cost-effective prices is possible. Yes, thanks to secondary glazing, you can now enhance your home's security and energy efficiency whilst maintaining the vintage window beauty.
All Glazing UK is a leading secondary glazing supplier in Oxted. You don't have to hire different companies for your varied needs when you have a reliable company to assist you by your side. Our secondary glazing installers take one step ahead to give you content and pleasant secondary glazing service that you would want to hire us again for our other varied services!