Choose All Glazing UK for Fast and Efficient Glazing Solutions
Customer Reviews: Comprehensive Glazing Score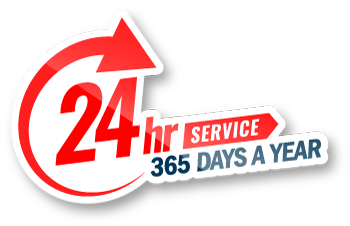 24/7 Emergency Glazier Ockley
There is no reason or justification required when we speak about safety. One must never feel scared and uncomfortable, whether at home or office. If there is the slightest possibility for your window panes to shatter soon, or maybe you are a victim of burglary, or they have already been damaged due to harsh weather conditions, you must not neglect them.
Instead of finding an excuse that would pose a threat to your loved ones and also your confidential files and papers in your office, or connecting with glazing companies that schedule appointments after days or weeks, you need to call All Glazing UK's emergency glaziers in Ockley.
We provide a 24/7 emergency glazing in Ockley with a response time of 45 minutes. Hence, no matter what time or day it is, we will serve you with quality service at affordable rates within one visit, and you will not find any difference between a routine and an emergency service.
Request A Call Back
Glazier Ockley
You probably might have figured out the best glass size and whether you require to install double or triple glazing for your new home by asking Google and your close kins. Way to go, as it is essential to know where and how your money is being used. But wouldn't it be safe to make an informed decision by consulting a leading glazing company in Ockley? Professional window glaziers in Ockley will guide you through the best options, suggest and deliver quality glass materials at affordable prices, and assure a service backed by a guarantee.
All Glazing UK is a renowned and dependable local company, with each glazier in Ockley holding five or more years of incredible and impressive experience. You will only invest in the best assistance and top installation with us. We have been manufacturing and supplying in this field for decades. And hence have witnessed all the significant changes and demands in glazing in Ockley requested by our customers. Our team of specialist window glaziers in Ockley, even today, are updated their glazing techniques. Hence we are confident you will not be disappointed with us!
Is the sweltering summer heat bothering you and your colleagues so much that it is affecting your work by bringing you discomfort? Moreover, does installing air conditioners in every corner of the office floor still feels inadequate and a futile effort as the sun's sharp gleam still hurts your eye and leaves you all with hefty energy bill? If yes, we have a comprehensive solution for you: double glazing in Ockley.
For the ones unaware, double-glazed windows are not just efficient for winters but work exceptionally well during summers too! All Glazing UK is a prominent double glazing company in Ockley you can trust. Our windows will last you for years without causing any hindrance in functionality or requirement for a double glazing repair in Ockley.
If you wish to ease and enjoy a pleasant indoor ambience, reduce your office expenditure on electricity bills and protect the furniture from turning pale because of the sunlight, then schedule a consultation with our expert double glazing installers in Ockley now!
Get Free No Obligation Quote
If you are refraining from indulging in the perfect thermally efficient property because double glazing might fall out of your budget and the process requires the window panes to be wholly discarded, worry not! We got you. Secondary glazing in Ockley is the perfect and most suitable option for you.
Our secondary glazing installers in Ockley will easily install an independent glazed unit to your existing window frames without replacing them or disturbing the aesthetics of your property. Moreover, with our quality installation, you can easily skip the routine maintenance and cleaning hassle.
Lastly, as the best secondary glazing suppliers in Ockley, we are honest with our transactions. We quote a reasonable price for our A+ graded services. We ensure to complete all the work, from consultation and planning to deliverables, with a specified budget that is not heavy on your savings. We levy no hidden taxes or surcharges. You can rest assured as you pay only for the services you hire us for!