Choose All Glazing UK for Fast and Efficient Glazing Solutions
Customer Reviews: Comprehensive Glazing Score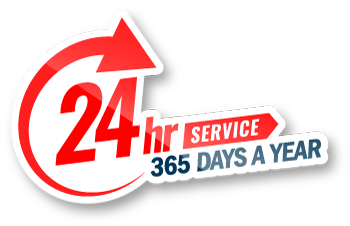 24/7 Emergency Glazier North Cray
You might not have been a victim of vandalism or burglars like the others in North Cray. But who knows what might happen in the future. Thus, is your premises secured and prepared with the doors and windows tightly sealed to resist thievery? If not, you must immediately approach All Glazing UK's 24/7 emergency glazing in North Cray.
Whether it is a national holiday or past midnight, without any excuses, our emergency glaziers in North Cray will arrive at your doorstep within 45 minutes of contact. Our experts will provide you with quality materials, tools and experience that will bring instant relief and security.
Request A Call Back
Glazier North Cray
The urge to fix, repair or install a cracked window by yourself is not an unexplored feeling. All homeowners feel there is no requirement to pay window glaziers in North Cray when you can get everything for free via Youtube or a relative's help. But would you receive the same quality and experienced supervision? We doubt it! Thus, if money is your concern, All Glazing UK – a leading and affordable glazing company in North Cray, can sort this issue for you.
Whether you wish to get window glazing in North Cray, repairs or double-glazing installation, whichever service you choose, our glaziers in North Cray will deliver a robust, quality and cost-effective solution.
Our glaziers have five years of glazing experience, so you will never have to worry about quality. Also, our glazing service in North Cray is priced reasonably low compared to the rest. Hence, you will never have to compromise on quality or stress over money.
Double Glazing North Cray
You must have observed that from the tallest buildings to the beautiful carriage homes, each of their walls is adorned with a sleek and shiny double-glazed window in North Cray. What is keeping you from getting one quality double-glazing in North Cray to your home? Gone are the days when this vintage beauty was limited only to noble families. You can get one, too, at a budget that would not go heavy on your pocket and at a quality that you will never have to look for constant double-glazing repairs in North Cray.
There are many double glazing companies across North Cray. Thus, it would be wise to suit the one that fits your budget as well as is courteous and friendly in their approach. You can trust All Glazing UK. Our double glazing installers in North Cray are renowned for their timely and reliable service. In fact, we aim to complete all our work within one visit, without bringing any disturbance to your schedule. Addressing and alleviating the concerns and worries of our patrons is our topmost priority. Thus, we are always ready with quality glasses and tools to assist you 24/7.
Get Free No Obligation Quote
Secondary Glazing North Cray
Have your windows become inefficient and warped? If yes, then have you considered going for secondary glazing in North Clay instead of a replacement? One of the most noteworthy plus points of secondary windows is that it gives homeowners complete authority over the home apertures. Secondary glazing is the addition of another window pane, and hence, it causes minimal disruption and low maintenance in contrast to the permanently fitted double or triple-glazed replacement windows.
As the top secondary glazing suppliers in North Cray, we vouch for our A-graded quality windows glasses that will be highly beneficial in insulation, obstructing noise and boosting security. Once you connect with our secondary glazing installers in North Cray, they will examine your property and suggest the best quality alternate solution to retain your heritage property without disturbing the internal and external aesthetics. If you wish to protect your property from drought and condensation in a budget-friendly way, then secondary glazing is your option.