Choose All Glazing UK for Fast and Efficient Glazing Solutions
Customer Reviews: Comprehensive Glazing Score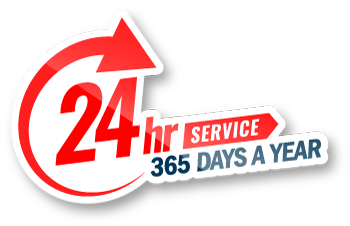 24/7 Emergency Glazing In Morden
We are the most reliable emergency glaziers in Morden. All Glazing UK can help you recover from any glass-related problem or emergency. We offer a unique range of emergency glazing in Morden. These are available 24/7 for you to call and ask for expertise.
Regardless of any problem you face, we will deliver a satisfactory service. Did you have smashed or broken glass? Maybe you have a leak or crack in your window. Whatever it is that you require, we will proudly deliver right at your doorsteps.
We also provide temporary or permanent board-up services if you have a situation that would consume time.
Request A Call Back
Glazier Morden
Your quest for Window Glaziers in Morden ends here. All Glazing UK is now thriving as a glazing company in Morden. Do you need cutting-edge service with brilliant professionals? We are available 24/7 with a wide range of services. These include installation, maintenance, and repairs. Furthermore, we have branched out to bring you another list of services related to glazing.
You can receive board-up services, secondary glazing, or window glazing in Morden with our budget-friendly selections. Get the best Glazier in Morden with a reliable and trusted company. We follow an adamant procedure for quality control to ensure that you will have an incredible experience.
All Glazing UK brings a customer-centric focus on each work procedure. We sent expert consultants to determine your requirements. Then we formulate a plan and wait for your approval. If it's good to go, then we begin the initial task. That's what makes us the Glass specialist in Morden.
Get the mastery of double glazing in Morden with All Glazing UK. You can contact us anywhere, even in the surrounding parts of Morden. We will arrive in most locations within 45 minutes. However, if you're outside of the Morden area, don't be reluctant to give us a call.
All Glazing UK distinguishes itself from other double glazing companies in Morden due to diligence and honesty. Our double glazing installers in Morden will charge you exactly what you see on the paper. There aren't any hidden costs. You don't have to worry about violating any rule, code, or regulation. After all, we hire only the most qualified specialist to ensure that we meet standards.
Are you looking for restoration? We can be your jack of all trades. Get the top double glazing repair in Morden with our meticulous professionals. Get your free quote today!
Get Free No Obligation Quote
Glazing Services
Boarding Up Morden
Do you need to block a broken window or door? Perhaps it requires extensive repairs or recovery. For that, you can use our board-up service in Morden. We have some of the high-quality but affordable timber boards for you. For any kind of boarding up services in Morden, you can call our specialists.
Even if it is in the dark of the night, we will deliver emergency boarding up Morden. So, don't compromise the safety or integrity of your place. Whether it is a residential or commercial location, we will deliver low-cost board-up services in Morden. Save our number and call us whenever you need us. All Glazing UK will be there.
You might need a Window Repair in Morden for many reasons. It could be a simple crack or leak in the double glazed window. Maybe the locking mechanism isn't working on your sash window. Is your uPVC window misty or yellowing? We have got you covered. But that's not where our services end, at all.
As you already know, we deliver emergency window repair in Morden. It doesn't compromise the quality either. Our specialists carry essential tools and will board up temporarily if that's what you need. We also cover sash window repair in Modern or uPVC window repair in Morden.
More importantly, we also cover the frameworks. If you need a repair on your wooden, aluminium, or uPVC frames, we will deliver. You will also get secondary glazing, insulation, and more if that's what you need. We believe in the complete satisfaction of the clients.
So, if you need any kind of window repair in Morden, you will know who to call.