Choose All Glazing UK for Fast and Efficient Glazing Solutions
Customer Reviews: Comprehensive Glazing Score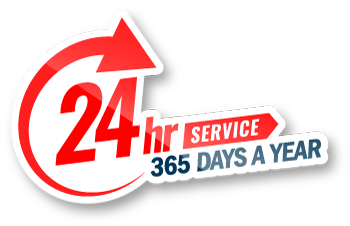 24/7 Emergency Glazier Mitcham
When searching for comfort and safety, there would probably be no other place than your home where you feel secure and at peace. But the safety of your abode is at risk if your windows aren't in good condition.
Nowadays, with so many instant and budget-friendly options, such as All Glazing UK's 24/7 emergency glaziers in Mitcham, you cannot give an excuse for overlooking your damaged windows. Irrespective of it being a holiday or past midnight, once you connect with us, our on-call glass experts will be outside your doorstep within 45 minutes.
Enjoy sound sleep with sealed and sturdy glass windows that are thermally efficient with our professional and robust glazing solutions for your home!
Glazier Mitcham
Whether you agree or not, glass windows and doors are the most aesthetic and sophisticated addition to your home decor. It is also crucial to consider that glass can easily break and must be handled with utmost precautions and protection. And if you have no previous experience or knowledge about window glazing, then you must leave this responsibility to reliable glazing specialists in Mitcham.
At All Glazing UK, companies and residential property owners rely on our window glaziers in Mitcham for their swift yet skilled service. Our glaziers have five or more years of experience in handling glass installation, repairs and maintenance queries of our expansive clientele portfolio.
Our glass experts are always ready in their mobile vans to reach your location immediately. We bring a collection of toughened glass and window rails and quality interlocking sashes that will perfectly fit. Forget the creaking and poor energy-efficient windows with our glazing.
You may ask hundreds of times, "Is it worth installing a double glazed unit in Mitcham for your residential property windows?" But, if not, then let us ask you, is it worth spending thousands of pounds each month on air conditioners and heating machines? You are contributing to increasing carbon emissions and using all your savings to pay the energy bills when there are multiple options available today to upgrade your lifestyle!
Many double glazing companies in Mitcham will entice you to go ahead with these pair of windows because of the aesthetic and historic resemblance they hold. But there is much more to these windows. All Glazing UK's thermally efficient windows installers will install a high-graded premium quality window that lets you enjoy year-round thermal insulation at cost-effective prices. Thus, no more shelling a big cheque on electricity bills. We are also reputed to render a top-notch double glazing repair in Mitcham.
Get Free No Obligation Quote
Glazing Mitcham
Have you recently bought a new property, and your newly installed yet inoperative windows are already giving you a hard time? That is why you must scan through the background of any company before opting for their services. But, with All Glazing UK, you would never face such an issue. We are the leading and trusted glazing company in Mitcham, with a strong portfolio of happy clients at our back.
We ensure that our commercial & residential glazing services are affordable and of unmatched quality. By hiring us, you will only reap the benefits of a relaxed indoor ambience without having the need for constant repair or maintenance for your windows.
Welcome to the premier destination for window repair in Mitcham! Our expert team specialises in comprehensive window solutions, including top-notch sash window repair Mitcham. With a commitment to excellence and years of experience, we take pride in restoring the beauty and functionality of your windows.
If your windows are showing signs of wear and tear, don't wait for the problem to escalate. Our dedicated professionals are equipped with the latest tools and techniques to handle all your window repair needs efficiently. From fixing cracked panes to addressing faulty mechanisms, we've got you covered.
Choosing us means choosing reliable and prompt service, ensuring peace of mind. Don't let damaged windows affect the aesthetics of your home; let us bring them back to their former glory. Contact us today for exceptional window repair in Mitcham!