Choose All Glazing UK for Fast and Efficient Glazing Solutions
Customer Reviews: Comprehensive Glazing Score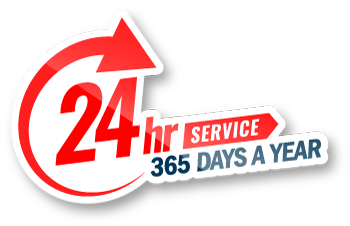 24/7 Emergency Glazier Mickleham
Your glazing illuminates your home and makes it presentable. However, cracks, condensation or other damages can affect the performance of your glazing and thus, it is necessary to repair it as early as possible. By utilising our emergency glazing in Mickleham, you can receive immediate solutions to fix the problem and restore your glazing properties.
We offer you our emergency glaziers in Mickleham that are available 24/7, 365 days of the year, for you to call and receive services. Our expertise is not limited to certain types or configurations of glazing. So, whatever the damage your glazing has, our emergency glaziers can expertly resolve it effortlessly.
Our same-day services immediately after booking make us stand out from the rest. That's right, if you wish to get your glazing repaired the very day of booking, then get in touch with our emergency glaziers in Mickleham and receive instant quotes.
Request A Call Back
Glazier Mickleham
Glazings illuminate and provide a new passage of air to your home. This can also be reglazed to be the best part of your interiors. Our professional glazier in Mickleham can provide budgeted solutions to maximise the efficiency of your glazing and improve the brightness of your home through our top glazing in Mickleham.
With over 50 years of experience in this field, we are a trusted glazing company in Mickleham that performs several quality checks on our glazing before delivering it to you. The benefits of utilising glazing are not just limited to streaming natural light but also to improving thermal efficiency, privacy and security, and that is precisely what we offer.
The demand for our window glazing in Mickleham has increased more than ever. It is because users have realised that glazing quality and configuration can alter the aesthetics of their homes. If you wish to do the same for your home, then get in touch with our window glazier in Mickleham and book for your elegant glazing today!
Are you looking to improve the energy efficiency of your home? Then let us deviate your thoughts from expensive heaters and show you how our high-quality double glazing in Mickleham can help you achieve that. It is cost-effective and has dual layers of glazing that trap heat and warms your space for an extended period, saving you energy bills.
As one of the leading double glazing companies in Mickleham, we ensure the quality of our double glazing is beyond expectations. We do not compromise what we offer to our users at low-cost rates. Our double glazing can help you retain heat and improve your home's property value.
Our experienced double glazing installer in Mickleham can assist you in installing the double glazing accurately to avoid faulty installation damages. But if you already own double glazing and notice signs of damage, getting our double glazing repair in Mickleham can help restore your window's properties in no time.
Get Free No Obligation Quote
Secondary Glazing Mickleham
If you have figured out how to improve your home's thermal efficiency by bringing changes to your glazing, then finding cost-effective solutions may seem challenging. However, our good quality secondary glazing in Mickleham is considerably cheap and can assure to increase the heat retention of your home without having to remove or replace your existing glazing.
Our expert secondary glazing installers in Mickleham can help you carve the exact shape of the glazing and install it accordingly to the room side of the existing glazing with its handle and locking mechanism. This way, you can completely control it to ensure your home is secured and privacy remains uninterrupted.
To ensure that your secondary glazing provides durable solutions to your home, you need to use the services of our reliable secondary glazing suppliers in Mickleham. We provide you with secondary glazing that is uncompromising in quality and easy to maintain. So, book yours today!