Choose All Glazing UK for Fast and Efficient Glazing Solutions
Customer Reviews: Comprehensive Glazing Score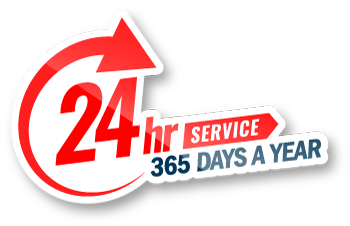 24/7 Emergency Glazier Merstham
We understand that you are bothered about whether your windows are thermally efficient or not. And also, the fact that you are okay with paying an enormous amount of pounds on energy bills for excessively using air conditioners and heaters, required as per the season change. But you must take into consideration your contribution to the increasing carbon footprint. Electric devices require fuel to operate, which causes severe environmental damage. And thus, sooner or later, you must get an emergency glazing in Merstham to not only upgrade your lifestyle healthily but also to protect the environment.
At All Glazing UK, we provide a 24/7 emergency glazing service with a response time of 45 minutes. Our emergency glaziers in Merstham will provide you with quality glazing regardless of the time you connect with them.
Request A Call Back
Glazier Merstham
If you have recently shifted to Merstham and bought a new home, we are sure you would be tied up with getting the interiors in place as quickly as possible. In such an instance, you must connect with dependable and expert window glaziers in Merstham for an efficient and timely glazing service in Merstham.
With some glazing companies in Merstham, it is advisable to trust your time and money with professional window glazing in Merstham, which all locals rely upon for their glazing needs. We are talking about none other than All Glazing UK. With over 50 years of experience, we can never go with your windows, the glass and the quality.
Each of our glaziers in Merstham has five or more years of experience efficiently handling and delivering a 360-degree top-notch glazing service, which you will be extremely pleased with. Apart from this, our glaziers aim to complete all the work within one visit so that you can enjoy quality windows at the earliest.
Are your windows thermally efficient? They probably are since they are keeping your indoors warm during winters and pleasant for summers. We also suppose there is no crack or damage to call for an emergency glazing service. So, everything is in place but is the wooden furnishing close to your windows turning pale and yellow? If yes, then you urgently require quality double glazing in Merstham.
Many double glazing companies in Merstham install double-glazed windows to ensure your home is energy efficient. But what about a premium quality to keep the harmful UV rays at bay? It is of foremost importance to keep your furnishings safe and sound, along with keeping in mind the other benefits of double-glazed windows. Many double-glazing installers in Merstham neglect this.
Still, you would not have to go through such a plight with All Glazing UK's comprehensive glazing solutions. With your one investment with us, we ensure all squares are checked. Connect with us today if you require a quality double-glazing repair in Merstham.
Get Free No Obligation Quote
Secondary Glazing Merstham
Are you searching for a way to take advantage of a quintessential insulated home with a tight budget? Thanks to modern innovations by specialists glaziers, homeowners with budget constraints can look beyond single and double glazing by installing secondary glazing in Merstham.
With All Glazing UK being the leading and top secondary glazing supplier in Merstham, we assure you that you can relish the same perks with the secondary glazing as you would otherwise with double-glazing. The only significant difference is that secondary glazing is a much more cost-effective and budget-friendly solution.
Moreover, our double glazing installers in Merstham will provide you with a range of packages to choose from as per your convenience. We deliver high-quality secondary glazing at low prices! You will be delighted to have us on board without any vague quotations or delayed services.