Choose All Glazing UK for Fast and Efficient Glazing Solutions
Customer Reviews: Comprehensive Glazing Score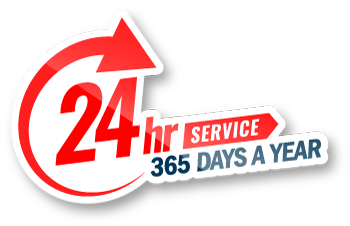 24/7 Emergency Glazier Kingswood
Your glazing illuminates your home and shines throughout. But this glazing can sometimes show signs of damage like cracks, holes, or gaps that can affect its performance. If you notice any of these damages on your glazing, call for our emergency glazing in Kingswood to have them repaired immediately.
The need to repair your glazing can occur in many situations, and our 24/7 emergency glaziers in Kingswood are available 365 days a year. So, you can make an assured booking of our service at any time of the day and receive it at your convenience.
Although your damages might seem minor at first, they can hinder the performance of your glazing over time. So, get it fixed at its earliest to minimise the chances of faulty glazing. What's more exciting about emergency glaziers in Kingswood is that we provide same-day service for immediate booking and can provide instant quotes for getting your glazing fixed sooner.
Request A Call Back
Glazier Kingswood
Glazing may seem like any other fitting for your home or office. However, the quality you choose for your glazing can significantly improve your space's thermal efficiency, acoustic isolation, privacy and security. If you are looking to install the same for your home, then getting in touch with our expert glazier in Kingswood can be your best solution.
We provide you with the finest quality glazing in Kingswood that can effectively brighten your space and make it visually artistic, amongst other benefits. With over 50 years of experience, we are a reputable glazing company in Kingswood that offers our services at affordable rates to all users.
Windows play an integral part in the structure of your home; finding reliable window glazing in Kingswood can be challenging. The functions of windows are to let natural light enter your space and secure your home from external contaminants. Thus, receiving the help of our window glazier in Kingswood can ensure durable and reliable glazing installation in no time.
One of the main reasons users opt for our double glazing in Kingswood over any others is its guaranteed energy efficiency that reduces the users' energy bills. That's right; you can improve the heat retention of your home or office just by installing double glazing that traps heat effectively and increases the warmth of the premises.
As one of the most trusted double glazing companies in Kingswood, we provide you with high-quality double glazing that can suit your home's aesthetic and improve the property value significantly. Though you may have several ways to increase the heat circulation in your home, we assure you that our double glazing can perform the same function at much lower rates.
Our expert double glazing installers in Kingswood skip the hassle of misfitting and accurately assemble the layers of the glazing to install it to your window frames. However, if you already own double glazing and notice damages, you should book our double glazing repair n Kingswood immediately as it could negatively impact its performance.
Get Free No Obligation Quote
Secondary Glazing Kingswood
Want to improve the thermal efficiency of your glazing with a cost-effective solution? Then look no further because we provide you with the best secondary glazing in Kingswood that you can add to your existing glazing to boost its performance at a low cost. This way, you can reduce heat loss and isolate external noises from disturbing you.
Though you can take it upon yourself to install secondary glazing, you must question its durability and performance. For improved heat retention, we provide our own professional secondary glazing installers in Kingswood who will accurately install the secondary glazing that we provide to the room side of the existing glazing.
It is essential to seek materials for installation from reliable suppliers. As one of the leading secondary glazing suppliers in Kingswood, we test our products several times to see if they reach the quality mark before delivering to our users. With high-quality secondary glazing, you can enjoy warmth in any season.