Choose All Glazing UK for Fast and Efficient Glazing Solutions
Customer Reviews: Comprehensive Glazing Score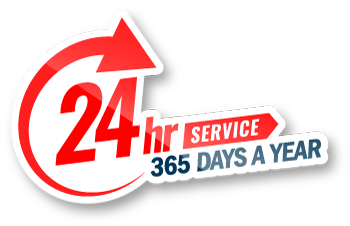 24/7 Emergency Glazier Kidbrooke
The winter air can be harsh, and the chills can force into your glass windows and panes and leave them cracked or shattered. This is a concerning issue faced by most homeowners who are negligent about the quality of glass windows they install in their homes. Nevertheless, glass damage is worrisome, but instead of panicking, you can connect with All Glazing UK's emergency glaziers in Kidbrooke.
Our 24-hour emergency glaziers in Kidbrooke will be outside your premises within 45 minutes of contact, whether past midnight or during the broad sunlight. Moreover, even if you connect with us for emergency glazing in Kidbrooke, we ensure that with the quality glazing we deliver, you will not face any damage or repair issues in the long run.
Request A Call Back
Glazier Kidbrooke
Are you trying to save money by opting for a DIY window installation? For now, even if you save some money, what will you do in the future when you face the challenge of poorly performing windows, repairs and constant maintenance charges?
We all are familiar that a professional and skilled window glazier in Kidbrooke understands the technique of quality window glazing and holds proficiency like none other. Would you want to risk your favourite window space with a DIY installation in such a situation? Moreover, a specialist will always deliver a service that proves a return on investment.
At All Glazing UK, our 24-hour glaziers in Kidbrooke understand your emotion and concerns related to window glazing as well as the investment it demands. Therefore, we ensure optimal window glazing by incorporating the finest quality tools, materials and equipment to satisfy your needs. Furthermore, our glaziers in Kidbrooke guarantee to levy a reasonable and budget-friendly quotation.
All Glazing UK is a leading and reliable glazing company in Kidbrooke with a reputation of over 50 years in delivering quality window glazing solutions. Whether you require a window installation, repair, or secondary or double glazing for your home or office, you know whom to turn to.
Glazing in Kidbrooke or elsewhere may come across as an easy task, but it requires training and expertise to make it effortless for all our customers. We are proud to support and drive our crew towards relentless and productive coaching to serve you only quality work without scope for errors or faults.
Our services are fully-insured and police-verified, and our glaziers are dedicated to assisting you with premium glazing in Kidbrooke. The locals depend on our specialists. You must hire us once to experience quality glazing designed to ease all your worries.
Get Free No Obligation Quote
Double Glazing Kidbrooke
Did you know that in order to keep your home warm and cosy during winters whilst not stealing away its shine and charm can be achieved in a pocket-friendly manner with the help of double glazing in Kidbrooke? Yes, every homeowner wishes to upgrade their home, but you do not need an expensive heater, electronic appliance, or swanky furniture.
With the help of All Glazing UK's expert double glazing installers in Kidbrooke, you can enjoy gratifying interiors, shiny and tall glass window frames on the exteriors and an overall enhanced curb appeal of your property. We are the top double glazing company in Kidbrooke that can boost the aesthetic appeal of your home at prices comfortable to you. With our promising and unparalleled quality, you do not have to worry about double glazing repairs in Kidbrooke as well.
So what are you waiting for? Get the exclusive and premium windows for your home and relish thermal insulation and a warm vibe!
Window Repair Kidbrook
An expansive living room with shining wooden furniture, fresh flowers in the vases and clean curtains adorning your windows, isn't that what a dream home looks like? No, exactly, if there is a prominent and visible crack in the centre of your windows. A crack in the glass panes indicates an urgent need for a window repair in Kidbrooke. Why delay? Connect with All Glazing UK for a 24-hour window repair in Kidbrooke.
A damaged window not only spoils the aesthetic view and appeal of your premises internally and externally but gives easy access to intruders to break in. You do not have to take any chances, as our crew is available 24/7 for your service. Our window repair company in Kidbrooke arrive and complete all the repair work in one visit.
In case the damaged glass breaks unexpectedly at an odd hour due to extreme weather conditions, you can book an emergency window repair in Kidbrooke. We are available 24/7.