Choose All Glazing UK for Fast and Efficient Glazing Solutions
Customer Reviews: Comprehensive Glazing Score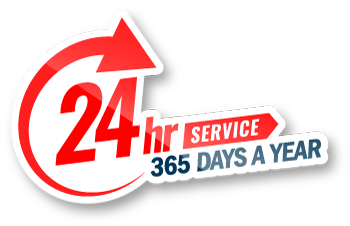 24/7 Emergency Glazier Isleworth
If you experience broken glass in the middle of the night through extreme windy weather conditions or vandalism- it should be your top priority not to neglect your windows and leave them as it is. Broken glass may pose more threats to your safe abode and the security of your loved ones than you can imagine. Hence, connect with All Glazing UK's expert emergency glaziers in Isleworth immediately before your situation worsens.
We provide a quality 24/7 glazing service, so you never have to worry about the time or day! Our emergency glazing in Isleworth is of high-quality and hassle-free service for you to experience. Irrespective of whether you contact us in the middle of the night or during the bright sunlight, our emergency services will remain top-notch and unmatched by any other glazing service provider.
So what are you waiting for? Call us now so we can be outside your premises within 45 minutes or less!
Request A Call Back
Glazier Isleworth
So you are looking to install new windows or get affordable and robust window glazing in Isleworth? Sure, you can take it up as a DIY project, but how many times? What we intend to ask here is that a DIY project will help you with the installation process, but what about the repairs that come after? And what if, because of no prior consultation with a window glazier in Isleworth, you installed an inferior quality window, and now you have to upgrade it?
Instead of making haywire decisions, you must approach the leading glazing company in Isleworth that would offer varied services under one umbrella keeping your customisations and budget in the frame. At All Glazing UK, our window glaziers in Isleworth take a holistic approach and provide you with lasting, sturdy and satisfactory solutions.
Whether you require double glazing, secondary glazing, or glazing repair in Isleworth, our skilled glaziers in Isleworth will render you expert assistance.
If enhancing the curb appeal and energy efficiency of your home is your goal, then let us tell you a single-glazed window will not serve the purpose. You need to install double glazing in your Isleworth property. And when it is about investing your money and time, you cannot just trust any other double glazing company in Isleworth unless it is a reliable and professional one.
Hence, while looking for specialist double glazing installers in Isleworth, the locals can only refer to All Glazing UK as we resemble the epitome of a premium quality service. Our glaziers have five or more years of experience, so if nothing, you can rest assured that our service would never lack expertise and quality.
In fact, if you already have a double glazed window installed from another supplier and now are not happy with its performance, then we provide excellent double glazing repairs in Isleworth. Your windows will last long with optimal efficiency with minimal maintenance with our repair services.
Get Free No Obligation Quote
Secondary Glazing Isleworth
Security is one of the foremost matters of concern and worry for every homeowner, with the increase in the rate of break-ins and theft. In such an instance, wouldn't it be better to add an independent layer of glass shield through secondary glazing in your Isleworth property that enhances thermal efficiency and boosts safety measures?
Being the leading secondary glazing in Isleworth, we at All Glazing UK provide a superlative, toughened glass that would be challenging enough for anyone to break through. Not just security, but these glasses also aid in insulation, zero condensation and reduced noise pollution. And if these benefits were not enough, let us enlighten you with a piece of relieving information that secondary glazing is much more cost-effective than double glazing!
Our secondary glazing installers in Isleworth aim to complete all the work within one visit without any vague quotations or waiting periods.