Choose All Glazing UK for Fast and Efficient Glazing Solutions
Customer Reviews: Comprehensive Glazing Score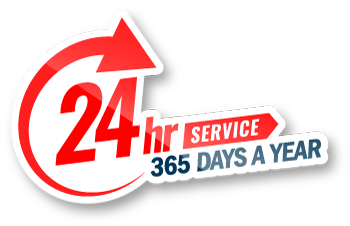 24/7 Emergency Glaziers Hounslow
Our mobile emergency glaziers in Hounslow or anywhere else are trained and are always on their toes to swiftly reach and bring back your comfort. We always keep all our materials and glass stocked in our vans to avoid delays in getting to you. We are located in the heart of Hounslow, so we can always reach you in time. Call us in your hour of need, and we will bring the best possible services to you!
Along with our host of other services, one of our most hired services is the emergency glazing service in Hounslow. With the rise in theft cases, we understand the need to protect your premises and your loved ones. Hence, we provide a 24/7 emergency service. At any inconvenient hour or an odd day, we will reach you. Once you call us, we will arrive in 45 minutes or less, and we vouch for this!
Fix Windows Without Wait: Glaziers Hounslow, 45-Mins Response!
What makes for the best and leading glass experts who render top-notch window glazing service in Hounslow? Being in the business for over 50 years, each of our glaziers in Hounslow has the expertise of at least five years or more. But what differentiates us from other glazing companies in Hounslow or elsewhere is our dedication, zeal and commitment to deliver the precise service we claim.
We constantly invest in the training, research and development of our glass specialists in Hounslow and elsewhere to bring the best to you. Apart from this, we regularly invest in upgrading our materials, glasses, and machines so that you can enjoy upscaled glazing in your Hounslow homes and offices.
Why don't you hire our services to know what makes us surpass all window glaziers in Hounslow to become the most friendly, professional and expeditious glazing company?
Hounslow's Top-Rated Double Glazing Service
Double glazing in Hounslow was and will always be in demand because of its multiple benefits. Because of this reason, various double glazing companies are extensively selling their glazing services at bizarre prices without keeping the customers' needs in mind.
At All Glazing UK, the customer is the king and solving your issues is of utmost importance to us! We are a brand shouldered by our skilled and energy-efficient double-glazing window installers in Hounslow and their quality work. We would never push you to buy our services; instead, we would guide you regarding its necessity.
We pay attention to details and render you with a flawless double glazed window that you would not find the need for maintenance now and then. Apart from double glazing, we offer equally unmatched single, triple and double glazing repair services in Hounslow.
Get Free No Obligation Quote
Hounslow's Trusted Glazing Service
We do not make any fake deals or false promises. With All Glazing UK, we have a strong background of satisfied and happy customers whose positive feedback has helped us rise to recognition as one of the best glazing services in Hounslow. Call us now if you are reading this and want to hire our instant emergency glass repair or replacement services in Hounslow.
Hassle-Free Repairs Without Waiting: Hounslow's 24/7 Window Repair Solution!
Unlike many other window repair companies, we don't just provide a sash window repair service in Hounslow or elsewhere, just from the top; we get into the details and depth of it.
From planning to decision to implementation and final delivery, everything will be supervised by our professional glaziers and discussed with you. Once you are convinced of our working pattern, we move ahead. Also, don't worry about the expenses as our services are completely affordable and as per your budget. If you are looking for an emergency window repair in Hounslow, we cater to those needs also.
If you have a uPVC window and need a thorough quality uPVC window repair in Hounslow, then without further delay, call us on 0203 828 7618 or fill in our contact form, and we will get in touch with you soon.