Choose All Glazing UK for Fast and Efficient Glazing Solutions
Customer Reviews: Comprehensive Glazing Score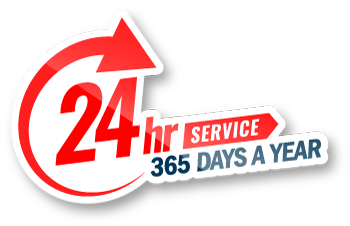 24/7 Emergency Glazier Heathrow
Do your windows creak each time you try to open or close them? And are the interlocks intact and firm to be able to prevent any theft? Also, have you checked the wooden frames to see if they are intact?
Suppose there is a slight possibility of the above situations occurring shortly, or they already exist. In that case, you need emergency glazing in Heathrow to tighten the security of your home.
At All Glazing UK, we provide a 24/7 emergency glazing service with a professional team outside your doorstep, even during the odd hours within 45 minutes. Our emergency glaziers in Heathrow treat a routine and an emergency service alike with the same commitment and quality tools and materials.
Request A Call Back
Glazier Heathrow
Did you previously work on your windows yourself, and they did turn out to be exactly how you wanted? Instead of utilising all your time and money here and there, you must seek help from an expert and trusted glazing company in Heathrow that will deliver to you the expected results.
At All Glazing UK, we have been furnishing excellent and flawless window glazing to Heathrow homes and commercial buildings for the past 50 years! We have seen the fenestration industry grow and precisely understand what the customer wants.
Whether it is affordable glazing in Heathrow, top quality window installation, or swift repair service – our window glaziers in Heathrow are prepared to serve all your needs.We invest in the research and training of our qualified glaziers in Heathrow to be updated with the current trends in the market and accordingly bring the finest and premium quality resources, materials and tools to our services.
Connect with All Glazing UK today if you are looking for a par-excellence service at cost-effective prices.
After a long day at work, would you prefer to come to a home that exudes a drab vibe because of out of order windows that cannot keep the indoors warm during winters and cool during summers? We are confident you would not! Then what is keeping you back from installing a fresh pair of double glazing in Heathrow to your modern home windows?
Today, across Heathrow, you would come across walls of towering buildings and beautiful homes adorning double glazed windows. These windows are affordable and can be designed as per your customisations. A double glazed window not only adds the needed aesthetic charm to your home but brings in a lot of additional perks such as insulation, reduced noise pollution, condensation and security. It's a winning situation without any cons for you!
If you are worried about the expenses, you need not be as All Glazing UK is the best double glazing company in Heathrow that you need. Our experienced double glazing installers in Heathrow will provide a quality installation at pocket-friendly prices. We are sure that you will not find the need for double glazing repair in Heathrow soon with our service!
Get Free No Obligation Quote
Secondary Glazing Heathrow
If you have a period property and anybody tells you that you cannot enjoy a modern window's advantages, you do not have to be disheartened. Contact the experts at All Glazing UK. With our years of experience in this field, we have the best possible and feasible solution for all kinds of properties within a budget that comforts all. And the most ideal and much in demand solution for your conventional property is secondary glazing in Heathrow.
Now, your traditional property can avail of all the advanced functions a modern uPVC window provides by simply adding an independent window pane to the existing timber window. At All Glazing UK, we are the specialist secondary glazing supplier in Heathrow and have rendered notable and satisfactory work to our patrons.
Our secondary glazing installers in Heathrow will assess your property. According to your original window, we will add a layer of glazing of the exact shape and size without disturbing the interior and exterior decor. We aim to complete all of this within one visit so that you can stay relaxed and take advantage of our quality secondary glazing as early as possible.