Choose All Glazing UK for Fast and Efficient Glazing Solutions
Customer Reviews: Comprehensive Glazing Score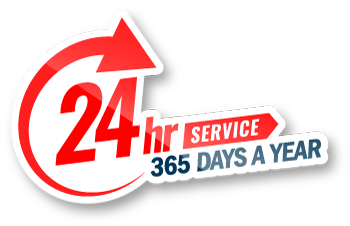 24/7 Emergency Glazier Hampton Hill
Couldn't you and your family sleep well all night because of an unexpected window glass breakage? And to add to your misery, you contacted an emergency glazing service in Hampton Hill, and after all the bookings and confirmations, it did not arrive on time? We understand your predicament. Even though you do not require any instant aid right away, we request you to continue reading for future purposes about All Glazing UK's professional emergency glazing services throughout Hampton – you can fall back on.
Not just for advertising or to lure in customers, we mean it when we say we provide a 24/7 glazing service. No matter what hour of the day or night it is, our emergency glaziers in Hampton Hill will arrive within 45 minutes or less when you need them.
We serve an emergency and routine glazing service alike. Hence, you do not have to fret over the quality and the prices.
Request A Call Back
Glazier Hampton Hill
Proudly serving and assisting hundreds of happy clients for over 50 years, we at All Glazing UK are the leading glazing company in Hampton Hill. We have evolved over the years with our practices, services and techniques to bring you the best of glazing in Hampton Hill that would not disappoint you.
Our window glaziers in Hampton Hill have a minimum of five years of experience in expertly heading and handling diversified and complex window glazing in Hampton Hill, based on customer customisations. We aim to complete all our work within one visit to cause minimal disturbance to your routine schedule.
With us, you can expect a high-quality service through our skilled glaziers in Hampton Hill that you would never find the need to run to any other company! We vouch to deliver a service that exceeds all your expectations. Our glaziers are committed to giving you flawless glazing no matter what is a requirement for a domestic or office property.
Double Glazing Hampton Hill
If you have come across a double glazing company in Hampton Hill that charges exorbitantly for their services, you might have come across an unreliable company! Today, it is possible to deliver quality double glazing in Hampton Hill as per the client's budget limitations.
With All Glazing UK at your back, you do not have to be concerned about the prices and quality. We do not offer cheap quality services, but yes, the prices for them are pretty low, which you would be relieved to hear. To understand our workflow and structure, you can also connect with our double glazing installers in Hampton Hill for a free no-obligation consultation. Once you are convinced with our services, we take the next step forward to understand your custom requirements related to the glass and window frame and accordingly set a budget that matches both our needs!
We believe in framing a transparent and honest relationship with our customers and levy no hidden charges. You can speak to the locals too – they trust our services and pricing! Whether you need an installation or a double glazing repair in Hampton Hill, our services are cost-effective.
Get Free No Obligation Quote
Secondary Glazing Hampton Hill
A more innovative and more viable option exists to eliminate cold and retain heat in winters and vice-versa during summers, which is, installing secondary glazing in Hampton Hill. Due to its highly affordable prices and ease of installation, secondary glazing is becoming a popular choice amongst home and commercial property owners.
Despite having a conservative property, you can still enjoy the modern and advanced thermal efficiency through the help delivered by our specialists. All Glazing UK's secondary glazing installers in Hampton Hill will simply add an independent and sturdy glass sheet to the existing window without causing any damage to the frame or the exterior and interior aesthetics of your property.
As the leading and trusted secondary glazing suppliers in Hampton Hill, we can assure you of the quality and functionality of our installed window glass. It will last you for years without causing any hindrance to your living, with minimal or zero necessity for maintenance.
We also provide speedy and excellent quality secondary glazing repairs if you ever find an urgent need for one!