Choose All Glazing UK for Fast and Efficient Glazing Solutions
Customer Reviews: Comprehensive Glazing Score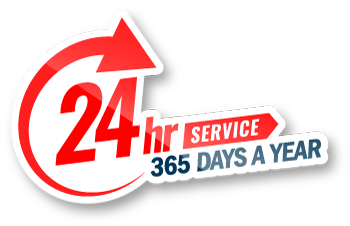 24/7 Emergency Glazier Great Bookham
Did the cold and dry breeze break through your old, worn window panes on a chilly and snowy winter night? If so, you should have noted and neglected your dull and in-operative windows much earlier. Nonetheless, instead of panicking, you must figure out a solution. Solution? In the middle of the night? You must wonder who would come to your rescue at such an odd hour.
You might have thought of passing the night and connecting with a glazing company the following day to schedule an appointment within one week. But why go through so much hassle and stress? With All Glazing UK's emergency glazing in Great Bookham, you don't have to wait for days or more than one hour!
Yes, that is correct. All Glazing UK provides a 24/7 emergency glazing service. Irrespective of the time or day, our emergency glaziers in Great Bookham will be outside your premises within 45 minutes or less and provide a top-notch and satisfactory glazing service.
Request A Call Back
Glazier Great Bookham
Are your windows damaged or broken? Do you require a repair, replacement or glazing? Or do your windows need an upgrade to double or secondary glazing? These questions can be answered well by professional window glaziers in Great Bookham. Thanks to the internet, you can quickly find answers to all your queries and doubts and maybe even try DIY glazing in Great Bookham.
But can the internet help you with expert training, quality tools, and materials? Certainly not! Thus, instead of relying on the internet, rely on All Glazing UK's specialist glaziers in Great Bookham to deliver a service that exceeds your expectations.With an impressive background and portfolio involving five years of training, safe handling, and delivering commercial and residential glazing requests, All Glazing UK's window glazing in Great Bookham will not disappoint you.
With the finest and prime quality glass to secure and fast services within one visit, we look after all your concerns and demands to ensure a comfortable service. As the leading glazing company in Great Bookham, we also charge an affordable and budget-friendly fee.
Double Glazing Great Bookham
Did someone scare you and put you into worry when you expressed your wish to enhance and modernise your home apertures from single to double glazing in Great Bookham? Gone are the days when a premium double-glazing service was limited only to the affluent and higher classes. Today, every home and office building can install these with the help of a minimal investment with All Glazing UK's equipped and skilled double glazing installers at Great Bookham.
Apart from being a great inclusion to your decor, these windows are an excellent source of thermal efficiency. This means that a double-glazing window lets you enjoy a warm indoor atmosphere during winters and vice-versa during summers without depending on heaters or air-conditioners. However, the functionality of these windows largely varies on the quality. Unlike many double glazing companies in Great Bookham, All Glazing UK guarantees an unparalleled installation. By hiring our top services, we assure you will amply appreciate insulation for years to come!
If you want a reliable and quality double glazing repair in Great Bookham, we provide that too!
Get Free No Obligation Quote
Secondary Glazing Great Bookham
Who doesn't love a period property? It is the sole and classic resemblance of graceful and stylish British architecture. If you are planning to list your vintage property for sale or rent it out, we are sure you are about to receive a fantastic return. But, wait a minute!
Before listing it for sale, did you check whether it has secondary glazing in Great Bookham? If not, it could be a huge turn-off for most potential buyers! Property buyers not only inspect the property but also are very keen on receiving additional perks along with it, and secondary glazing is one of them.
Secondary glazing is a suitable option for conservative properties that wish to enjoy thermal insulation without ruining the interior and exterior decor. Moreover, the additional window frame also boosts the security of the premises.
If you are eager to bring this exquisite and most desired installation, All Glazing UK's dependable and expert secondary glazing installers in Great Bookham are here for your aid. As the top secondary glazing supplier in Great Bookham, we look after all your requests, from site inspection to installation and quality deliverables, at low costs.