Choose All Glazing UK for Fast and Efficient Glazing Solutions
Customer Reviews: Comprehensive Glazing Score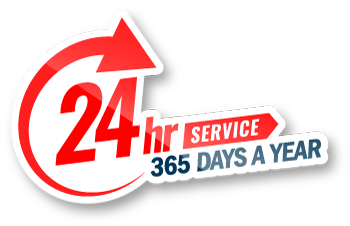 24/7 Emergency Glazier Godstone
Have you been aware of the increased burglary cases in and around Godstone, and yet you did not take suitable and necessary action to safeguard your interests and the lives of your loved ones? Why? Sure, you can defend yourself by stating that you did install CCTV cameras to catch the thief.
But why would you allow a robber to do his job by offering a loophole via broken and damaged windows in the first place? Your home could be next on the radar, and to prevent that, connect with All Glazing UK's efficient emergency glaziers in Godstone now.
We provide availabilities for 24/7 emergency glazing in Godstone. Thus, whether it is an odd time or holiday, we will be available for a quality glazing service within 45 minutes or less. Our friendly yet expert professionals will ensure to complete all the work within one visit to let you enjoy peace of mind immediately.
Request A Call Back
Glazier Godstone
You might wonder why you should hire a glazing company in Godstone and spend more money. Instead, you can install the glass window frames yourself by watching Youtube or any other channel and you are sorted with your glazing in Godstone. Yes, either you can do that or wait for a misfit or mishap to occur and when the glass shatters, pay even more to get it repaired. The choice is always yours; hence, we at All Glazing UK advise you to make a well-informed and conscious decision.
Window glazing in Godstone or elsewhere is a serious profession that requires skills, training, quality tools, and materials, which your DIY videos will not supply. Hence, you must consult our qualified window glaziers in Godstone to understand what will suit your home the best. Moreover, with our quality installation, you will not have to invest repeatedly in maintenance and repairs. Our glaziers in Godstone have five or more years of expertise; your windows are in safe hands with us!
Were you versed with the fact that the sun's UV rays can also damage your home interiors as well as your skin? You can invest in the most delicate and elegant decor and furnishings; it can become pale in no time due to the sun's gleam and radiance. In order to protect your premises, you must install double glazing in Godstone if you haven't already!
No, when we advise you to install double-glazed windows, you cannot trust and hire any other double-glazing company in Godstone that lacks the best tools and experience. All Glazing UK is the best company that most locals rely upon for our premium quality service that you wouldn't find elsewhere!
Our double glazing installers in Godstone not only provide a superior, affordable and timely installation but also take one step ahead in ensuring complete satisfaction to every client. Whether it is a replacement or a double glazing repair in Godstone, you will always receive windows that perform and function beyond your expectations.
Get Free No Obligation Quote
Secondary Glazing Godstone
Many property owners are often under the misconception that secondary glazing in Godstone or elsewhere is not worth it. And since they cannot afford double or triple glazing, they usually skip the idea of relishing a thermally insulated indoor ambience. Well, this gap is majorly due to unpractised and unskilled secondary glazing suppliers in Godstone who could not present the beauty and advantages of these windows agreeably!
If you want to upgrade your lifestyle within a limited budget, you can do so! Much to your delight and convenience, All Glazing UK is available for your service! We provide quality installations, repairs and replacements. All you have to do is connect with our secondary glazing installers in Godstone to consult and learn about the many perks of this service.
You get access to insulation, security, soundproofing and reduced condensation with one simple additional window frame! Once you are convinced, we can finalise a comfortable budget for you and complete the final deliverables within one visit.