Choose All Glazing UK for Fast and Efficient Glazing Solutions
Customer Reviews: Comprehensive Glazing Score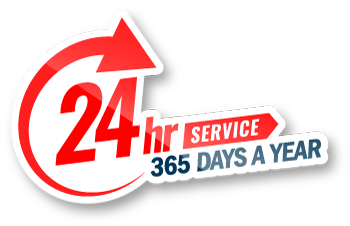 24/7 Emergency Glazier Gatwick Airport
Does your office premises have a broken window? There would be plenty of reasons for damaged window glass. But, reasons for you to ignore it? None! We cannot stress how crucial it is to fix the loose end of your commercial space to safeguard the interests of your colleagues and confidential files and documents. Don't let burglars take advantage of the situation or panic. Simply connect with All Glazing UK's 24/7 emergency glazing services in Gatwick Airport.
Unlike other glazing companies, we abide by what we claim. Meaning regardless of the day or time, our emergency glaziers in Gatwick Airport are available for your time of crisis. Our glaziers handle both regular and emergency glazing alike in quality and prices. Hence, there is nothing for you to worry about. We are ever ready to serve you and thus, keep all the necessary tools and glasses prepared in their mobile vans.
Request A Call Back
Glazier Gatwick Airport
What makes a glazing company in Gatwick Airport or anywhere else a leading and trusted one? The endless commitment, support and dedication rendered by the window glaziers in Gatwick Airport or elsewhere. The same is the scenario with All Glazing UK. We are renowned as the best window glazing company in Gatwick Airport because of the premium services offered by our glaziers.
Each of our glaziers in Gatwick Airport has a minimum of five years of experience in efficiently managing domestic and commercial projects. So you can lean on us entirely for any of your requirements. Apart from this, once you connect with us for a glazing assignment in Gatwick Airport, we reach you instantly and aim to complete all the work within one visit.
Our qualified glaziers pay attention to details specified by you and work with a budget within which you would be comfortable. Connect with us today if you wish to indulge in a hassle-free glazing experience.
Double Glazing Gatwick Airport
If you are looking for ways to enhance and improve your home furnishing, one of the most acceptable ways to do so is by double glazing your home apertures. A double glazed window will not only add elegance and aesthetics to your home indoors but also increase thermal efficiency and property value.
All Glazing UK is a leading double glazing company in Gatwick Airport that will render a supreme quality and highly optimal double glazed window. Our services are not just limited to regular or emergency glazing. Our professional double glazing installers offer you a 360-degree solution from installation to repair or replacement.
Suppose you already have a pair of double glazed windows and are not satisfied with it functioning as it requires repeated maintenance. Why don't you switch to Gatwick Airport's impeccable double glazing repair services? Once you opt for our services, we assure you that you will forget to hire for repeated maintenance and repair services as the quality we bring is of an unmatched endurance.
Get Free No Obligation Quote
Secondary Glazing Gatwick Airport
If you reside in a vintage building and want to preserve its aesthetics yet insulate your home, then secondary glazing in Gatwick Airport is the ideal option for you! Instead of removing and discarding the original window, secondary glazing allows you to add a secondary window to the existing one at cost-effective rates.
At All Glazing UK, you can rely on professional secondary glazing installers in Gatwick Airport for tailored and quality services. Being the leading secondary glazing supplier, you can only expect a high-performance product with upscaled security, energy efficiency, and control condensation.
So what are you waiting for? Get your hands on a service second to none with premium quality and acoustic secondary glazing today.