Choose All Glazing UK for Fast and Efficient Glazing Solutions
Customer Reviews: Comprehensive Glazing Score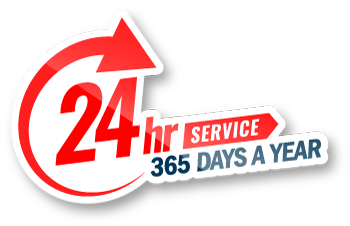 24/7 Emergency Glazier in Fulham
Are you looking for emergency glaziers available 24/7 at your convenience? Our emergency glaziers in Fulham are ever ready on their toes to help you during a critical situation. Once you connect with us, we reach your doorstep within 45 minutes or less. And don't worry, we complete an urgent service with zeal and dedication, as we would for a routine. You will never have any complaints from us. Our team's motto is to go beyond providing services and build healthy and ongoing customer relations.
Have you ever found yourself in need of emergency window glazing, only to be let down by companies that refused to provide immediate assistance? Don't worry; we prioritise your urgent needs and are here to respond to your emergency glazing requirements promptly.
So what are you waiting for? Please connect with us for a budget-friendly, expeditious emergency glazing service in Fulham.
Glazier Fulham
Welcome to All Glazing UK. If you want to make a difference to your home or office premises with unique, sleek and affordable windows and door services, then you've come to the perfect glazing company in Fulham. We spoil you for choice with our broad spectrum of glazing services in Fulham. We are confident that once you hire us, you will be satisfied and content with our work, that you will surely hire us again for another varied service. Our services are backed by a team of qualified and trained glaziers in Fulham.
Our mobile glaziers at All Glazing UK have at least five years of experience handling all sorts of window and door glazing tasks with ease. Whether you are looking for a glass specialist in Fulham or a glazing installation, repair, or perhaps an emergency repair, our window glaziers are adept at handling all sorts of requirements at your request.
Once you connect with us, one of our glass experts will understand your needs and demands, explain our working procedure and work around your budget. We only commence work once you are convinced of us.
Are you fed up with paying heaps for electricity bills? Or are you stuck with a window that despite repairing a hundred times, does not function well and serve its purpose? We understand your state of plight, but All Glazing UK has got you covered. No more spending large sums of money on electricity bills, no need to pay again and again for window repair services. With our quality double glazing in Fulham, you can enjoy peace of mind at home or at your office.
If you are a first-timer looking for high-graded, standard quality double glazing installers, then worry not. All Glazing UK's professional and friendly specialists can help you around, assist and install quality, fully functional windows of a sleek shine and finish. There may be a plethora of companies providing emergency double glazing repair in Fulham or anywhere. But, not all companies are equipped with premium quality and cost-effective materials to render a durable and long-lasting efficient window. With All Glazing UK, once you go for our sturdy double-glazing services, we guarantee that you will not require a repair for a very long period.
We are a leading and dependable double glazing company in Fulham. Connect with us today and get a free quote for our services.
Get Free No Obligation Quote
Glazing Fulham
We cannot stress enough how important it is to upkeep the security of your premises to ensure the safety of your loved ones or business confidentiality. Hence, our efficient team at All Glazing UK is here to provide you with quality, timely and affordable glazing services in Fulham. Our commercial and residential glazing service typically comes into play following incidents of window and door damage caused by vandalism or severe weather conditions.
All Glazing UK is not just any glazing company in the market. Our business thrives on commitment, loyalty and successful customer feedback. Our word is our bond, and we assure to provide you with quality glass repair in Fulham.
Stop looking for quality window glazing solutions. Leave all your worries to us. Please continue reading to learn more about our services.
At All Glazing UK, we started with a humble beginning, but today, we are recognised for our quality services with exceptional results and positive customer feedback. Our glaziers pay attention to all the details you mention with our window repair services in Fulham or anywhere else. You can rest assured with us. From the initial consultation to planning to final deliverables, leave everything to us. If you are looking for a reliable company providing quality sash window restoration in Fulham, look no further.
Whether you own a commercial or residential property or looking for a sash window repair in Fulham or a uPVC window repair in Fulham, our qualified and adept glaziers can meet and satisfy all your demands with ease and flawless window repair. With our history of helping domestic and commercial clients with a host of window repair services, we assure you that we will conduct your window repair quickly yet efficiently with a crew of skilled workforce.
Even if you are looking for an emergency window repair in Fulham, you don't need to consult another company. We have you covered with our 24/7 quality emergency services. So what are you waiting for? Call 02038287618 or email us at info@allglazinguk.co.uk, and we will get in touch with you.