Choose All Glazing UK for Fast and Efficient Glazing Solutions
Customer Reviews: Comprehensive Glazing Score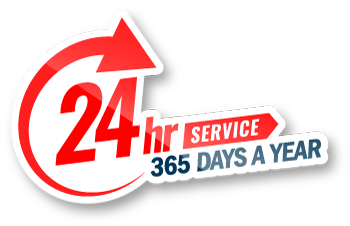 24/7 Emergency Glazing Feltham
If you are a homeowner or a business owner who has recently experienced glass damage due to theft or storm damage and did not know whom to connect with at an odd hour, we at All Glazing UK are here to enlighten and guide you! Yes, you may not be aware but do not note this and do not panic next time any urgency arises. Instead, call our emergency glaziers in Feltham, and we will arrive at your doorstep within 45 minutes.
Yes, at All Glazing UK, we provide exemplary, speedy and quality emergency glazing service in Feltham secondary to none! No matter what hour or day, our services are available 24/7. Our glaziers keep their mobile vans ready with the best tools and apparatus to meet you urgently.
If you believe our emergency services are high-priced, you are mistaken. Our regular and emergency services are reasonably priced and at par. We even follow the same procedure and use the same quality materials for emergency service as we would for a regular one.
Request A Call Back
Expert Glazier Services Feltham
Before hiring a glazier service in Feltham for your domestic or industrial premises, it is rather advisable to check for a few vital points. Are the glaziers from a professional glazing company in Feltham? Yes, All Glazing UK is the leading and specialist company proudly rendering quality services since 1950.
Do the glaziers have any experience? Yes, all our glaziers are adept in managing residential and commercial glazing in Feltham and have a minimum of five years of experience. Can the glaziers provide an array of services? Yes, our glaziers are multi-taskers; they can render quality services from repairs to installation! Lastly, are the services approved? At All Glazing UK, all our services are Police Approved, and we ensure the use of premium quality materials.
We at All Glazing UK not only check all of the above requirements and exceed them and deliver you much more than what you would expect. This makes us renowned as the glass specialists in Feltham. We are confident that you would be more than pleased and convinced by our proficient window glaziers in Feltham and hire us for a repeat service!
Also, note that our window glaziers in Feltham are saviours during emergencies as well. Please continue reading to know more about our emergency services!
Budget-Friendly Double Glazing Service Feltham
Did you recently hire a double glazing company in Feltham, and their services cost you the Earth? That would have been a disquiet situation. With so many double glazing installers in and around Feltham, it could get confusing for folks to choose the most appropriate one that not only gives quality service but also within a specified budget. Hence, it would be advisable to conduct thorough research before hiring any company.
At All Glazing UK, we are trusted by the locals for our unparalleled and affordable double-glazing services in Feltham. Whether you wish for an installation or a double glazing repair in Feltham, our glaziers would not charge you a penny more than the service you asked for. Our prices are not only competitive but also transparent. We mean that we levy no hidden taxes or charges. You can rely on us!
Once you connect with us, we will evaluate the site and complete all work around the budget specified by you. Stop looking for a cheap double glazing service when you can get a premium service at a low cost with All Glazing UK.
Get Free No Obligation Quote
Glazing Services
Efficient Boarding up Service Feltham
If you refrain from getting a board up service in Feltham or anywhere else because you have observed inefficient services or usage of low-quality wooden boards, then you haven't turned your attention to the right company as yet!
Switch to All Glazing UK – Your one-stop solution for a secured and sturdy boarding up in Feltham today! Whether it is a regular or an emergency, boarding up in Feltham is what you look for; with us, lack of quality and a high-standard finish will never be your concern! Our experts will arrive and complete all the work within one visit.
Leave your storm, fire and vandalism worries on us! We assure complete safety to the windows and doors of your premises through our robust and enhanced board up service.
High-Quality Window Repair Service Feltham
Are you looking to hire different companies for your varied window repair services in Feltham? If you do so, an easy window repairing task will turn into a daunting one! Why not opt for a wiser and dependable solution? At All Glazing UK, we cater to all your needs under one roof.
Whether you require a sash window repair in Feltham, a uPVC window repair in Feltham, or a sash window restoration in Feltham, whatever it is, our expert glaziers will render a high-quality finish suiting your needs. In fact, our services are so excellent that the quality of our windows would far exceed that of the previous ones. We provide emergency window repair service in Feltham and elsewhere as well if need be.
Folks in Feltham have been relying on our excellent quality window repair services for decades; you should too! Hire us to relish a window finish like never before!