Choose All Glazing UK for Fast and Efficient Glazing Solutions
Customer Reviews: Comprehensive Glazing Score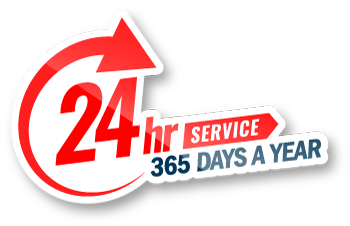 Skilled Glazier Services Farnham
One might feel that glazing in Farnham or anywhere else is a simple job involving installing glass. If you are looking for a quality window glazing service in Farnham, you must undoubtedly look for the most skilled and fully trained glaziers in Farnham.
Window glazing in Farnham or anywhere else requires precision and experience. In order to receive the best results, functionality and efficiency, you must depend upon a glazing company in Farnham which knows and recognises the depths of glazing. After all, you cannot rely on anyone who is not capable and professional enough. And who is better than All Glazing UK? For more than 50 years, we have contributed to the industry's growth and changed the way people think about double glazing. All Glazing UK is an industry leader and are renowned glass specialists in Farnham.
We invest in our glaziers' training, research, and development to deliver you an excellent glazing experience. Our window glaziers in Farnham have a minimum of five years of experience in efficiently handling all commercial and residential client requirements. We are confident that you will be more than pleased with our high-quality and adept service.
Emergency Glazing Services Farnham
A pleasant and cosy indoor atmosphere brings peace and comfort to everyone. Who doesn't want to be at ease when at home? What if you are being disturbed by outdoor noise pollution? Or your windows are not functioning efficiently to keep you warm and retain heat inside your home? To continue to enjoy a state of tranquillity, one of the most promising and robust solutions is opting for a quality emergency glazing service in Farnham.
At All Glazing UK, our services are available 24/7 for 365 days a year. There is no such thing as an inconvenient hour or holiday for our experts. When you call us, we will be available at your doorstep within 45 minutes, at any moment of the day or night. Our mobile emergency glaziers in Farnham will arrive quickly and leave you with expeditious yet quality work that you will be more than happy with. We assure you that our glazed windows will perform much better and last longer than other glazing options.
Do not ignore a broken or damaged window and put your health and safety at risk. Hop on to your phone and connect with us now for an emergency glazing service.
Elegant And Professional Double Glazing Services Farnham
Double glazed windows in themselves are an elegant addition to your home or office. But, to relish all the benefits it comes with, you must choose a double glazing company in Farnham that offers professional and proficient double glazing services.
At All Glazing UK, we use the finest, superior quality material and glass to offer you a top-notch service. Our double glazing installers are always on their toes and stay updated on the latest trends in technology and materials available. We are constantly upscaling our skills to give you the best possible experience. If you are looking for a double glazing repair service, our glaziers are capable of rendering you a quality and affordable repair. We aim to complete all of our work within one visit, leaving you with fast and impeccable service.
Get Free No Obligation Quote
Glazing Services
Shutter Repairs
Shutter Replacement
Dependable Boarding Up Services Farnham
When the question is about the safety of your property, you cannot trust anyone with it who is inexperienced and unreliable. It is better to switch to a boarding up service in Farnham that is reputed amongst the locals and has an impressive history of providing quality solutions to varied patrons.
Whether you are looking for an emergency boarding up in Farnham or a regular board up service in Farnham – All Glazing UK is the leading company you can turn to and rely upon. We use premium quality wooden boards to secure your home or business. Once you connect with us, our glaziers will assist you from start to finish and ensure that all work is supervised and completed with finesse, giving you no chances for any complaints or regrets.
Our services are budget-friendly, and with us, you do not have to worry about vague quotations or hidden fees. If you wish to amp the security of your premises with a sturdy board up service, then call us today.
Hassle-Free Window Repair Services Farnham
At All Glazing UK, we take pride and pleasure in serving you for all your needs. Whether it is sash window repair services in Farnham, an emergency window repair in Farnham or a sash window restoration in Farnham – we cater to all of your needs!
You do not have to worry about anything, you can leave all your worries with us. We aim to provide you with a smooth and unparalleled window repair service in Farnham. You do not have to book days or weeks with us; we will arrive and quickly finish all our work in one visit. We will also leave the site clean and tidy so that you dont have to. We also provide a quality uPVC window repair service in Farnham or a uPVC replacement service if you need one.
Our glaziers believe in maintaining healthy and satisfactory relations with all our customers, so you will experience quality work at a budget that works for you – hassle free!
Call us today on 08000148553 or 02035141268 for a free no-obligation quote without any call-out charges. You can also visit our website and fill in our contact form, and we will get in touch with you soon.