Choose All Glazing UK for Fast and Efficient Glazing Solutions
Customer Reviews: Comprehensive Glazing Score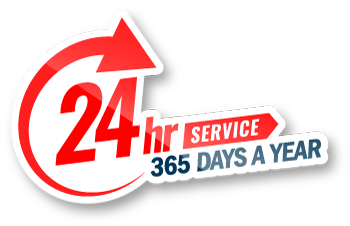 Qualified Glaziers Services Ewell
A window glazing service in Ewell or elsewhere may look like an easy task at hand. But, it certainly is not, and it takes a keen eye to notice the hard work and dedication it takes for a window glazier in Ewell or anywhere else to render quality services. At All Glazing UK, all our glaziers in Ewell have a minimum of five years of experience in proficiently handling commercial and residential glazing projects.
With many glazing companies in Ewell and around, assessing which one is the best of all can get challenging. One of the easiest ways to do this is to trust the local word of mouth. You can always check the background of a particular glazing company and speak to the existing customers for a better notion. Apart from this, you can always hire All Glazing UK's glazing service in Ewell to experience what sets us apart from the rest in person.
Our glaziers' training and expertise make any window repair or glazing work more effortless than it is. Hence, we are renowned as the glass specialists in Ewell. We are sure that you will be more than pleased with our quality services, working pattern and expert glaziers.
Request A Call Back
Emergency Glazing Ewell
Are you tired of repairing your pair of windows time and again? And now your windows have been damaged beyond repair. If yes, instead of giving up and neglecting it, it is time to hire an emergency glazing service for your Ewell home.
Connect with our professionals at All Glazing UK, and we will arrive at your doorstep within 45 minutes or less. Our services are available 24/7 for all 365 days of the year. Our emergency glaziers in Ewell or elsewhere keep their mobile vans ready with all the necessary materials and excellent quality glasses to reach you instantly. Not only do we get to you quickly, but render quality services also expeditiously. Yes, we aim to complete all our work within one visit to avoid many inconveniences.
Perks Of Double Glazing Services Ewell
If you still have not installed a double glazed window in your home, you certainly lack quality, elegance, and peace of mind for your home or office. Today, many double glazing companies in Ewell and around provide this service, but not all will render you a supreme quality service. With All Glazing UK, you will enjoy double the perks of double glazing in Ewell, one of the double glazed windows and second of hiring us.
With us, one of the most significant advantages you get is that our services are fully insured and police verified. Apart from this, our glaziers have the experience to manage all your glazing needs with ease. From planning to delivery, you leave everything on us! Our double glazing installers in Ewell will ensure that you do not have to go for a repeated maintenance or repair service and that our windows endure and function efficiently.
If you already have double glazed windows and are looking for double glazing repairs, we provide these services at affordable prices.
Get Free No Obligation Quote
Glazing Services
Prevent Damage With Boarding Up Services Ewell
Your windows and doors are an essential part of your home. They depict your taste, preferences and class. Besides capturing the essence of your homes, they are also the most delicate and loose ends of your property. Due to being so vulnerable in design, they are more prone to damages and breakages. Hence, it is vital to protect them to keep your indoors intact.
One of the most reliable measures to resort for property protection from winds, vandalism and floods is a board up service in Ewell or anywhere else. Boarding up is the process of using fine quality wooden boards and installing them outside your doors and windows. It is a demanding job and must be done under the supervision of reliable and expert glaziers. And what better a choice than All Glazing UK's boarding up services in Ewell to depend upon.
Our glaziers have experience and make use of the most sturdy, firm and robust wooden boards, guaranteeing that you would have no complaints or regrets about hiring our services. We also render quality emergency board up services in Ewell.
Affordable Window Repair Services Ewell
Windows are exposed to outside weather conditions and natural calamities. It is apparent that they would require maintenance or probably a sash window repair in Ewell or elsewhere. A repeated sash or uPVC window repair in Ewell could get draining and use a lot of your savings. Hence, an idle solution would be to get a one-time repair service done at affordable prices.
At All Glazing UK, you enjoy both. Elite window repair services in Ewell at budget-friendly prices. Our glaziers will assess your windows and formulate a plan whether you need a repair, sash window restoration in Ewell or a replacement. According to your repair needs, we will decide on a specified budget based on your limitations and move ahead only when you are okay.
If your windows have been damaged a lot and cannot sustain for long, we also provide emergency window repair service in Ewell and anywhere else. Feel free to connect with us on 0800 0148 553 or [telephone-2] or visit our website and fill in our contact form, and one of our glaziers will get in touch with you soon.