Choose All Glazing UK for Fast and Efficient Glazing Solutions
Customer Reviews: Comprehensive Glazing Score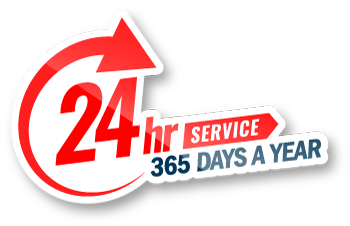 24/7 Emergency Glazing In Eltham
A cracked or broken window, or a window that refuses to open, or perhaps a window whose frames have twisted and are fitted poorly, indeed is a cause of concern for your safety and hinders your everyday working. Such a situation calls for emergency glazing in Eltham or anywhere else, and our glaziers are always ready to help you with urgency.
You don't have to anticipate lengthier waiting periods to connect with us or schedule a meeting with All Glazing UK. Our services are available for you 24/7 for all 365 days. Not only this, our emergency glaziers in Eltham complete the task with the same enthusiasm and loyalty as they would for a routine job, leaving you with no complaints and a more than satisfying service.
Our mobile glaziers are ready to serve you with quality materials and glasses hoarded in our vehicles, are you? Connect with us for your emergencies, and we will handle everything with ease.
Request A Call Back
Glazier Eltham
One of the primary reasons for All Glazing UK's vital long term success is our attention to detail for providing durable and premium quality window glazing and our efficient and professional team of specialists glaziers in Eltham or anywhere else in London. We take pride in providing you with a combination deal of the aspects as mentioned earlier required for a successful glazing company in Eltham and for forging strong customer relations.
Today, starting with a humble beginning at All Glazing UK, we have grown to become a leading and most reliable crew of window glaziers in Eltham. Our glaziers have an impressive background of at least five years. With our vast range of glazing solutions in Eltham, we are confident that you will be satisfied with our work. With our exemplary services, your windows and doors will have a sleek shine and finish, and there wouldn't be any emergency damages in the near future.
Are you looking for a glass specialist in Eltham? If yes, then look no further. You have just acquainted with the leading glazing company in the market. Please connect with us to know more details.
Make your windows double effective with All Glazing UK's host of quality double glazing services in Eltham. Add charm and aesthetics to your windows at cost-effective prices with our efficient services. We have you covered if you buy a new house or move into a new rented home and don't know where to install your windows.
At All Glazing UK, we understand how important it is to have a window that serves its purpose and stays within your budget. Hence, our team of trained professionals are here to guide you. We understand your concerns when it comes to your home. Thus, our qualified double glazing installers in Eltham manage everything for you, from the initial consultation, to planning, to the final installation, maintenance, and repair services. You can rely on us.
If you already have installed double glazed windows, but they do not function well and provide optimal benefits, then worry not. At All Glazing UK, we provide double glazing repair services in Eltham as well. So if you are keen on hiring a high-graded quality double glazing company in Eltham, then you know where to connect. Please continue reading to learn more about our services.
Get Free No Obligation Quote
Window repair in Eltham or anywhere around London is not as a difficult job as it seems. There may be plenty of companies offering cheap window repair services. But is low quality and hurried service what you are looking for? We are hoping that your response would be a definite NO! And why shouldn't it be a no? After investing a large chunk in window repair services, nobody wants to go for a round two. Thus, we are honoured to welcome you to All Glazing UK – Your friendly and professional window repair company.
No longer waiting time, no vague quotations, no fuss, no hassle – get quality sash window restoration in Eltham right at your doorstep. Whether you want a sash window repair in Eltham or uPVC window repair in Eltham, we have you covered. Only one thing you can expect from us is structured solutions and quality repair. In case of any emergency window repair in Eltham, we reach you at the earliest and complete all our work in one visit.
What are you waiting for? Get in touch with us today by calling on 0800 0148 553 or [telephone-2], or you can drop your enquiries via email at info@allglazinguk.co.uk.