Choose All Glazing UK for Fast and Efficient Glazing Solutions
Customer Reviews: Comprehensive Glazing Score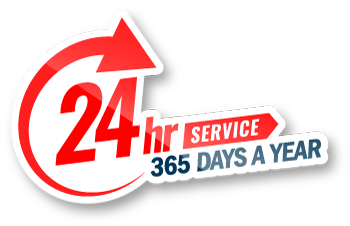 24/7 Emergency Glazier East Molesey
The life span of glazing is unpredictable as their health can deteriorate over frequent use or faulty installation. But it is better to fix it at its earliest rather than prolonging it, which can further the damage. Our emergency glazing in East Molesey is available to assist you with your concern and provide an immediate solution.
We provide our emergency glaziers in East Molesey, who are available 24/7 for 365 days of the year in case of immediate requirement. We can repair or reinstall your glazing in no time. No matter the nature of your glazing, we assure to fix it on the same day of availing our service or the next day.
Request A Call Back
Glazier East Molesey
Glass for any purpose can be sensitive to handle if you are inexperienced in glazing. Our glazier in East Molesey is an expert craftsman who has extensive hands-on experience assisting and installing the glazing for our customers. If you are unsure of your glazing, then our glazier can be of great help to you.
We provide high-quality glazing in East Molesey that is guaranteed to resist damage depending on its configurations and has an extended life span. Our range of products for glazing is unlimited as we keep upgrading our designs and keeping up with the latest trends of glazing to offer you nothing less than the best.
Our glazing company in East Molesey has over 50 years of experience in this field, and we assure you that our scope is not limited to domestic or commercial requirements. We can effectively advise you on the glazing you wish to choose and detail its properties before deciding.
Window glazing in East Molesey is the most demanded glazing compared to doors and skylights. As it is a necessity for homes, you will have to decide appropriately before finalising where to get the best quality window glazing. Our professional window glazier in East Molesey can help find the right glazing, make appropriate estimation and install it accordingly.
Double Glazing East Molesey
Have you wondered what makes double glazing more popular than any other glazing? Double-glazed windows absorb heat better than any other because they have a double layer that creates space to store the energy and disperse it slowly. Thus, if you wish to offer affordable double glazing in East Molesey, we can help you with it.
As one of the leading double glazing companies in East Molesey, we dedicate ourselves to providing our customers with the best quality double glazing that can improve the property value of their homes and upgrade their privacy. We make sure to assist you through planning and selecting the double glazing for your home.
Our expert double glazing installer in East Molesey ensures that the double glazing is tested thoroughly to reduce the chances of damage. The appropriate installation will be easier to maintain and sustainable for a more extended period.
If you are witnessing any condensation or draught in your double glazing, then getting it immediately treated would be the best solution. Prolonged damages to double glazing can deteriorate its performance in no time. Thus, availing of our double glazing repair in East Molesey can be advantageous in fixing and restoring the health of your glazing.
Get Free No Obligation Quote
Secondary Glazing East Molesey
Our secondary glazing in East Molesey provides you with the advantage of protecting your home by installing additional glazing to the existing one. This enhances the properties of the overall glazing and improves its performance in retaining heat and efficiently distributing it. Since it is independently fitted, you can have complete control in maintaining them.
Our secondary glazing installers in East Molesey provide a comprehensive design based on your description and customise your glazing accordingly. After customisation, we effectively install it to the room side of your existing glazing to provide you with complete access.
Finding reliable secondary suppliers in East Molesey can be complex. If you have specific requirements for your secondary glazing, we can be your one-stop for all of them. You can derive the overall benefits of high-quality secondary glazing at cheap rates with us. Thus, you can confidently narrow down your options and select us to work on your secondary glazing.