Choose All Glazing UK for Fast and Efficient Glazing Solutions
Customer Reviews: Comprehensive Glazing Score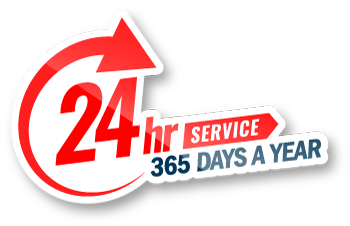 24/7 Emergency Glazier East Horsley
Weekends are not always about sleeping and partying; sometimes, one has to run errands and take note of home chores. So, did you appoint professional housekeeping services to vacuum and clean your home? You must have also checked your kitchen and storeroom and refilled the stock with the necessary utilities and food supplies required to pull you through the week! All boxes on the checklist ticked! Yet you have missed out on one of the most crucial corners of your home – Your windows!
It is essential to check whether your windows are functional and operative. And to aid with the same, All Glazing UK extends its premium services by offering 24/7 emergency glazing in East Horsely. Whether it is a Sunday or an odd hour past midnight, our emergency glaziers in East Horsely work as per your schedule and convenience and reach you within 45 minutes or less. Ensure your windows are intact with our robust and comprehensive service!
Request A Call Back
Glazier East Horsley
While there are numerous glazing companies in East Horsley, due to the fragile nature of glass, wouldn't it be safe and wise to hire window glaziers in East Horsley who are professional, specialists and relied upon by the locals? Well, you don't have to search much to find such a company. All Glazing UK is a popular choice amongst all residential and commercial property owners for our supreme and affordable window glazing in East Horsley.
Our glaziers in East Horsley have five years of impressive experience and an attitude, passion and commitment to serve you with nothing but the best tools, materials and overall all-star glazing service. Whatever the property type, residential or commercial, safety and comfort must be ensured. Our expert team of window glaziers strive to deliver beyond your expectations.
Whether you require glazing in East Horsley or a repair or replacement, if you want to enjoy and receive a valuable return on your investment, then All Glazing UK's professional services are what you need!
Double Glazing East Horsley
The outdoor noise of bustling streets, car honking, planes taking off, railway stations, or any other noise could disturb your sleep and mood after a long day at work. Moreover, the constant clamour could distract your children from studying too. So what shall one do? Of course, renting or buying a new property in the countryside is not a feasible and clever decision. Instead of moving homes, have you considered upgrading your lifestyle with the help of double glazing in East Horsley?
A double-glazed window can reduce 60 per cent or more outside noise to deliver an acoustic indoor ambience. However, the windows' performance essentially depends on the quality rendered by the double glazing company in East Horsley. With All Glazing UK's double glazing installers in East Horsley, you will never have to sacrifice quality. We are honest with our services and offer premium quality at budget-friendly quotes. In fact, with an installation from us, you will forget the need for a regular double glazing repair in East Horsley.
Get Free No Obligation Quote
Secondary Glazing East Horsley
Kudos to invention and technology for allowing period and conservative property to have the benefit of insulation at cost-effective rates with the help of secondary glazing in East Horsley. Yes, this is correct. Without much worry, you can simply install an additional window frame to your existing one by not disturbing the interior and exterior aesthetics.
It is the most favourable solution to keep you warm during winters, pleasant during summers and also to save you money on your energy bills! Furthermore, you can save more money by hiring All Glazing UK's secondary glazing installers in East Horsley. We offer the most reasonable prices compared to industry standards.
Also, keeping your comfort as the topmost priority, our skilled and trained experts will visit your site, suggest the best, finalise a convenient budget, and complete all the work within one visit. As the prominent secondary glazing supplier in East Horsley, you can trust and depend on our service.