Choose All Glazing UK for Fast and Efficient Glazing Solutions
Customer Reviews: Comprehensive Glazing Score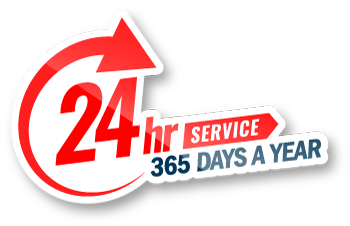 24/7 Emergency Glazing in Dulwich
Don't spend too much on emergency glazing in Dulwich. All Glazing UK acknowledges your situation and doesn't take advantage. We are here to make the services more affordable for you. All Glazing UK comprise a team of emergency glaziers in Dulwich that deliver world-class services.
From needing backup materials, to boarding up, to glazing, we deliver top-notch results. Get peace of mind at the low cost that you deserve. Forget about the extra inconvenient costs that can haunt you for days to come. All Glazing UK is available for emergency glazing in Dulwich 24/7. We prioritize if you need emergency glaziers in Dulwich.
Request A Call Back
Unparalleled Expertise Of Glazier Dulwich
What does it take to get the right value for your money? Even if you're looking for a low-cost or affordable glazier in Dulwich, you shouldn't settle for bad quality. Therefore, All Glazing UK is bringing you top-class glazing in Dulwich. We strive to become the best glazing company in Dulwich and the surrounding area. Thus, if you need window glazing in Dulwich, we will arrive at your doorsteps with quality, world-class services.
What makes us different? It is years of experience and consistency in excellence. As your stop for the best window Glazier in Dulwich, we practice the best methods and encompass top equipment. As we are also expanding services, we cover more areas.
What is it that you need? Let us help you get glazing installations, repairs, maintenance or replacements. We even offer emergency boarding-up services. Either way, you will always have access to glass specialists in Dulwich. Stop settling for low-quality services if you can hire the best in the field with us.
Save our number and give us a call to receive a glass specialist in Dulwich to provide consultations. Get a cut down on the cost and receive a no-obligation quote. We don't undercut the competition, we deliver services at a fair price.
Get The Best Double Glazing Dulwich
You might have countless questions regarding double glazing in Dulwich. Is it worth the investment? What is the cost? Can it last long enough to be value for money? Maybe you're looking for double glazing repairs in Dulwich. Whatever you need, you can get answers to everything optimally with All Glazing UK.
Our reputable double glazing installers in Dulwich are one of a kind. These experts are capable of cutting down costs and improving the efforts to deliver fast results. You can get a wide range of double glazing in Dulwich, including insulation, sound resistance, or a toughened glass protection. These are some of the qualities that make All Glazing UK one of Dulwich's best double glazing companies.
Our specialists deliver regular checkups and maintenance at a cost-effective range for double glazing windows in Dulwich. You will always have a reliable partner as long as you have All Glazing UK. Come and explore our services, we are the specialists of various services, not just double glazing Dulwich.
Get Free No Obligation Quote
Glazing Services
Most Efficient Boarding Up Dulwich
Where can you find reliable boarding up in Dulwich? There are countless factors, from the quality of the timber to the firmness of the installations. Therefore, All Glazing UK has decided to extend the range of services and include emergency boarding-up in Dulwich for a holistic experience. If you get an abrupt requirement to block or cover any entrance, or opening, you can contact us, and we will arrive as quickly as possible.
There are two qualities in our timber boards that make them worthwhile. Firstly, they are highly durable and sustainable. Second, the experts are great at delivering the exact measurement that you need. Thus, you receive the empowerment of board up service in Dulwich with All Glazing UK.
Whether you need to consider repairs, get some maintenance, or generally block some openings, All Glazing UK thrives with a wide range of services. We are here to ensure everyone can afford world-class glazing services, which includes boarding-up in Dulwich.
Pristine And Leading Window Repair Dulwich
When you need a window repair in Dulwich, you will look for a reliable professional with trusted specialists. These are people with apt qualifications, licenses and skillsets to deliver you the best range of services. Many qualities, like minimum 5 years of experience, modern methods, and equipment, play a vital role in helping you find the best emergency window repair in Dulwich.
Cost-efficiency with affordable low-cost services that won't tear a hole through your pocket becomes essential when looking for quality window repair services. All Glazing UK brings you a wide range of services hand-crafted to cater to your specific window restoration in Dulwich. We also include uPVC window repairs Dulwich with utmost honesty. Without any hidden costs, you can hire top window repairs in Dulwich with us.
Save our number because all you need to do is give us a call or contact us online. We will arrive at the location within 45 minutes. All Glazing UK also covers other surrounding areas of Dulwich, as well. From board-up services to a free, no-obligation quote, we are available on a whim with a single call whenever you need us. So, get top-notch window repair services in Dulwich today.