Choose All Glazing UK for Fast and Efficient Glazing Solutions
Customer Reviews: Comprehensive Glazing Score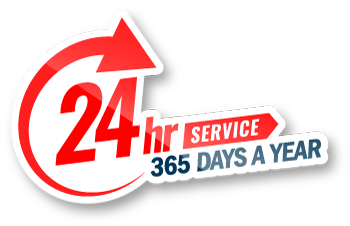 24/7 Emergency Glaziers Crawley – Quality Workmanship
Welcome to All Glazing UK – your premier choice for an emergency glazier in Crawley. We take immense pride in being one of the leading and most dependable providers in the area. When it comes to emergency glazing services in Crawley, simply give us a call, and our dedicated team will swiftly arrive at your specified location in 45 minutes or less.
Our team of skilled mobile glaziers is always prepared to meet your immediate needs. They carry a comprehensive inventory of top-quality glass and essential tools, ensuring that we can address your emergency glazing requirements promptly and effectively.
You can trust All Glazing UK for not only rapid response but also exceptional work at unmatched prices. Our emergency glaziers in Crawley are committed to delivering quality craftsmanship that meets your needs.
Affordable Glaziers in Crawley – Quality Meets Affordability
Looking for glaziers in Crawley that offer both affordability and top-notch quality? It's time to challenge the misconceptions surrounding glazing services. All Glazing UK is here to redefine your expectations!
Our secret? A team of dedicated and experienced glaziers who are committed to providing reliable, affordable, and premium quality work in Crawley and beyond. Each of our window glaziers boasts a minimum of five years of hands-on experience, handling all types of glazing needs, whether for domestic or commercial properties.
But we don't stop there. We invest in continuous training, research, and development for our glaziers, ensuring they stay at the forefront of industry advancements. When you choose All Glazing UK, our head project manager will oversee every aspect of your project, giving you peace of mind throughout the process. Plus, our glass specialists in Crawley will provide a detailed project quotation before starting any work so you can be confident in your decision.
Finding affordable yet premium-quality window glaziers in Crawley has never been easier. Contact us today for more information and discover how All Glazing UK can meet your glazing needs efficiently and affordably.
Budget-Friendly Double Glazing in Crawley
Are your windows damp, dull, or damaged, diminishing the appeal of your indoor and outdoor spaces? It's time to breathe new life into your surroundings with premium quality and cost-effective Double Glazing in Crawley.
Today, many double glazing companies in Crawley and beyond promote double glazing as a robust solution. However, the quality of service can vary significantly depending on your choice of provider. When you opt for All Glazing UK's double glazing installers, you gain access to a comprehensive package at an affordable price.
But that's not all. We offer a swift and hassle-free experience. Our experts arrive promptly at your doorstep and aim to deliver exceptional work in a single visit. With All Glazing UK, you can trust that you won't need repeated double glazing repair services in Crawley or elsewhere.
Get Free No Obligation Quote
Crawley's Trusted Glazing Service
At All Glazing UK, we've earned a reputation for delivering impeccable glazing services in Crawley for over 50 years, all at prices that won't break the bank. Our team conducts a thorough assessment of your property, crafting a tailored plan that aligns with your requirements and budget. From initial consultation to meticulous planning and final execution, you can entrust every aspect to us. After completing the project, we'll even ensure a clean, hassle-free environment. Rest assured, our work is fully insured and verified by the police for your confidence and security.
If you've been on the hunt for a reliable and leading window repair company near me in Crawley, your persistence has paid off. We take pride in being the best sash window restoration providers in Crawley, as well as experts in uPVC window repairs. Local residents already depend on us for their commercial and residential needs, and you can too!
At All Glazing UK, transparency is key. We provide clear and concise quotations, ensuring that you only pay for the services you request. Whether you require routine sash window repair in Crawley or find yourself in need of an emergency window repair in Crawley, we're here to serve you promptly. We'll leave you with a completely rejuvenated and high-quality window, significantly better than your previous one.
Choose All Glazing UK for all your window restoration and window refurbishment needs in Crawley. Our commitment to quality and customer satisfaction sets us apart. Call us or fill in our contact form.