Choose All Glazing UK for Fast and Efficient Glazing Solutions
Customer Reviews: Comprehensive Glazing Score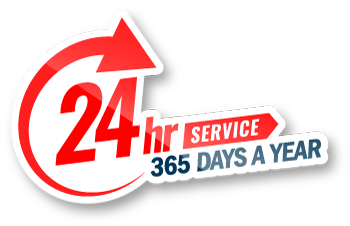 24/7 Emergency Glazier Claygate
If you have realised that your windows are gradually losing their shine, becoming inoperative and have warped up, posing a higher risk to the safety of your home, then what are you waiting for? We understand that you must have approached several glazing companies in Claygate, and they must have booked and scheduled an appointment for you.
But with All Glazing UK, such is not the scenario. We understand your urgent and immediate concerns and thus provide a 24/7 emergency glazing in Claygate. No matter when you require us, our emergency glaziers in Claygate will arrive at your doorstep within 45 minutes or less.
Request A Call Back
Glazier Claygate
Glass is fragile and domestic accidents occur every other day, either due to extreme weather conditions or any damage caused by children playing around. In such an instance, you would never want to risk the quality of the window panes and ensure that you install the finest quality and sturdy window glazing in Claygate under experienced supervision. Thus, it is advisable to hire a local glazing company in Claygate that is not only expert in their field but also delivers exceptional service beyond your expectation.
At All Glazing UK, we are always one step ahead with our premium glazing in Claygate or elsewhere by rendering a cutting-edge service. Our window glaziers in Claygate are well-trained and adept at efficiently managing all client requirements from initial consultation to installation swiftly in one visit.
Our glaziers in Claygate have five or more years of experience delivering a standardised glazing solution, which is second to none in this industry. We assure you that you will experience complete satisfaction with a safe and sound home by hiring our services!
Reduce your carbon footprint by installing double glazing in your Claygate homes. For how long will you continue using your hard-earned and saved money on energy bills when the whole of Claygate has upgraded their lifestyle with the exquisite double-glazed windows. Make a one-time investment in these windows and enjoy a durable, thermally efficient home for years. Not just insulation but double-glazed windows amplify the aesthetics of your house at astonishingly affordable prices and excellent quality.
Out of the many double glazing companies in Claygate, you can count on All Glazing UK for their extensive and all-under-one-umbrella glazing solutions. Whether you require installation or double glazing repair in Claygate, All Glazing UK is whom you must approach. With our expert double glazing installers in Claygate looking after all your needs, you do not have to worry about anything. From offering tailored packages suiting your budget to assured quality service, we cater to all your requirements on time.
Get Free No Obligation Quote
Secondary Glazing Claygate
Did you previously hire secondary glazing suppliers in Claygate who could not deliver a service as per your expectations? Moreover, did they impair and spoil the property's interior and exteriors, adding more to your predicament?
There are many companies that claim to render quality secondary glazing in Claygate, but you must always conduct thorough research before hiring anyone. After all, it is a matter of saving money and conserving your heritage building.
All Glazing UK is a renowned glazing company with well-trained and qualified secondary glazing installers in Claygate; you would be pleased and delighted to hire and invest your time and money. Our ethos is to bring our customers the best and most advanced machinery, tools and technology with a 360-degree service that is unparalleled.
You can speak to our customers or get our company background checked; we are confident that you will receive only positive reviews enticing you to trust and hire us! Call our professionals today if you are in for a quality secondary glazing solution of a prime quality at cost-effective rates.