Choose All Glazing UK for Fast and Efficient Glazing Solutions
Customer Reviews: Comprehensive Glazing Score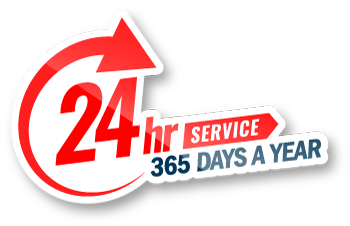 24/7 Emergency Glazier Clapham
Glazings are installed to create an effective barrier while illuminating your space and facilitating unrestricted airflow. However, with damages such as condensation, holes, gaps and cracks, the performance of your glazing can be considerably low. To avoid such circumstances, call for our emergency glazing in Clapham immediately after spotting signs of damage.
The glazing you install always comes with a package of benefits but can underperform when damages are neglected or not treated professionally. In that case, our expert emergency glaziers in Clapham are available 24/7 to assist you in fixing your problem. We handle damages occurring in any type of glazing and restore its properties.
If you think your glazing damages are beyond repair and need an immediate replacement, we can offer you same-day services. Our emergency glaziers in Clapham can immediately respond to your location after booking to fix your issue hassle-free.
Request A Call Back
Glazier Clapham
Your home illuminates brighter and looks presentable when you choose the right glazing.
Our professional glazier in Clapham agrees that the correct type of glazing always has the charm to elevate the entire interior of a home. So, if you are looking for the best quality glazing in Clapham, you have come to the right place.
With over 50 years of experience in this field, we are a reputable glazing company in Clapham that offers you more than glazing products. We provide glazing solutions that can enhance the aesthetic of your home within your given budget. Our quality does not waver with our low-cost glazing.
Our window glazing in Clapham is highly demanded by the variations it comes in. For new homeowners planning to revamp their glazing, contact our window glaziers in Clapham, who can help you choose and install the one that suits your home visuals and is energy-efficient as well.
Most homes in the UK have started to install double glazing over any other glazing available on the market. This is because the glazing improves the energy efficiency of homes that have them installed and can make your space cosy in all seasons. Instead of investing in heaters and curtains, switch to cost-effective double glazing in Clapham.
The quality of double glazing you install is what determines the efficiency you get. As one of the leading double glazing companies in Clapham, we ensure to check the qualities of each double glazing that we offer to our customers to suit their aesthetics and have a range of options to fit your interiors.
If you are having difficulties fitting your double glazing, then calling for the experts will be the right choice. Our double glazing installer in Clapham ensures that your double glazing is affixed firmly to avoid any installation damages to shorten its life. However, if you own one and see condensation or draught forming, do not delay and get our trusted double glazing in Clapham immediately.
Get Free No Obligation Quote
Secondary Glazing Clapham
Are you planning to upgrade your glazing but are stuck within a certain budget? Then let us introduce you to our top secondary glazing in Clapham that works as independent glazing to improve your home's energy efficiency and take your privacy and security to a new level.
Our professional secondary glazing installers in Clapham help you install the secondary glazing on the room side of the existing glazing. This secondary glazing has an independent operating system making it more comfortable to be in your space. A professional installation can assure you of improved heat retention and acoustic insulation.
You do not have to settle for default colours and types available in the market; with our reliable secondary glazing suppliers in Clapham, you can choose the one for your home from a range of options. Get the highest-quality secondary glazing with us at All Glazing UK at affordable rates.