Choose All Glazing UK for Fast and Efficient Glazing Solutions
Customer Reviews: Comprehensive Glazing Score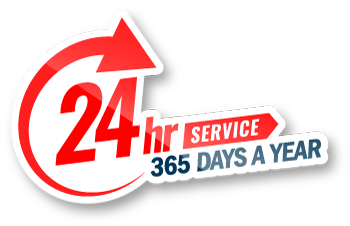 24/7 Emergency Glazing Chislehurst
Have you been observing that your energy bills are shooting up unexpectedly? Or maybe you feel that your windows are not efficient enough in keeping the indoors warm? Whatever is your reason, if you require instant emergency glazing in Chislehurst to enhance the thermal efficiency of your windows, we are available for your services.
An ineffective and fully operational window is the bare minimum and reasonable requirement for the safety and comfort of your loved ones or colleagues at home or in the office, respectively. And thus, at All Glazing UK, our services are available 24/7 for all 365 days. Once you connect with us, we will reach you within 45 minutes or less!
Our emergency glaziers in Chislehurst are always ready with all the essentials in their mobile vans to meet your urgencies instantly. We aim to complete all within one visit and treat a regular visit and emergency service alike. Thus, you would not have any complaints or second thoughts about hiring us!
Request A Call Back
Cost-Effective Glazier Services Chislehurst
If you have been eagerly searching for an affordable glazing company in Chislehurst or anywhere around and couldn't get your hands on a reliable and leading company, then you probably aren't searching hard enough. With the exemplary services of All Glazing UK's experienced window glaziers in Chislehurst, finding us shouldn't be an intimidating job. We dwell in the centre of Chislehurst, with easy and quick response time and are renowned as the glass specialists of Chislehurst amongst the locals.
One of the best parts of hiring us is that with us, you not only receive a premium quality glazing service in Chislehurst or elsewhere but also prices you cannot resist! Yes, our glaziers in Chislehurst are trained to render quality work at budget-friendly glazing costs.
We work as per your budget and offer complete transparency in our services. There are no hidden or extra service charges. Now, window glazing in Chislehurst wouldn't cost you a fortune. You can rely on us!
Beneficial Double Glazing Service Chislehurst
The requirement for a quality double glazed window is surging and towering all the beautiful and elegant residential and commercial buildings all over the UK. And yet, if you still have not added these advantageous windows to your space, you lack something beneficial and worth it. Probably you still haven't come across a professional double glazing company in Chislehurst that can guide you through the multiple bonuses double glazing in Chislehurst or anywhere else offers.
Thus, welcome to All Glazing UK – Your guide, helping hand and expert assistance of the glazing world! Investing in a double glazing window would not save money on your heating bills but also improve thermal efficiency by keeping your indoors cosy. Double glazed windows also enhance safety as the window panes are sturdy enough to avoid break-in or damage.
Now, you could enjoy all of these benefits and more if you hire a company that renders supreme double glazing services and does not compromise on quality. At All Glazing UK, our specialist double glazing installers will leave you with top-notch service and finish far exceeding your expectations. We also provide the best double glazing repairs in Chislehurst if you are looking for one!
Get Free No Obligation Quote
Glazing Services
Robust Boarding up Service Chislehurst
While many homeowners opt for a sturdy board up service to protect their glass doors and windows against damage and natural calamities, a lot of business houses and property owners are also resorting to this option for their vacant or listed on sale properties.
If you are oblivious about what a boarding up service in Chislehurst is all about, then let us infuse you with all the essential knowledge. Boarding up services typically involves covering up all the glass windows and doors with wooden boards to protect them from intrusion or any other damage.
At All Glazing UK, we ensure to use the most hardened and rigid quality of wooden boards. At All Glazing UK, all of our glaziers have a minimum of five years of experience in handling a regular as well as emergency boarding up in Chislehurst. All of our work is supervised by experienced professionals. You can expect no vague quotations or waiting turnaround time with us!
Wide Array of Window Repair Services Chislehurst
If you have been informed that hiring different companies to meet your varied needs is essential, you are certainly mistaken. At All Glazing UK, you get all your window repair services in Chislehurst under one roof. There is no need to knock on the doors of different companies when our leading and expert company is available for your benefit, whether you are looking for a sash window repair or a uPVC window repair service in Chislehurst.
We also provide impeccable sash window restoration in Chislehurst. Our wide array of window repair services also includes emergency window repair in Chislehurst. We are confident that you would be more than satisfied with our services and hire us again for repeat service.
If you are in to relish an upscaled and improved version of optimal window functioning, then without further delay, connect with us today!