Choose All Glazing UK for Fast and Efficient Glazing Solutions
Customer Reviews: Comprehensive Glazing Score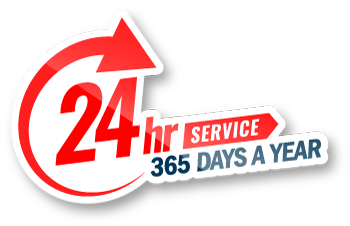 24/7 Emergency Glazier Chelsfield
Do you reside in or near Chelsfield and are looking for reliable and quality emergency glazing in Chelsfield? Here, at All Glazing UK, we provide reliable and top-notch glazing service. It does not matter when you require a glazing service on a particular day, as we extend our services 24 hours a day for all seven days of the week. With us, you will never have to go through the plight of delayed appointments or wait until the next day or week as we will respond to your call and be outside your house within 45 minutes of contact.
Our emergency glaziers in Chelsfield ensure that our vans are always stocked with the finest and quality glasses and other materials essential to aid you instantly without any delay.
Request A Call Back
Glazier Chelsfield
When we speak about our homes, like every other homeowner, we would want everything intact, in place and without any damage to enjoy a smooth and comfortable homely ambience. If you also agree to it, then without any second thought, you must hire a professional local glazing company in Chelsfield to deliver an expected result safely and securely.
Window glaziers in Chelsfield or elsewhere are trained, qualified and hold the expertise to replace, install or repair window glasses with ease, which you or anyone else would not be able to provide without knowledge or specialisation. Thus, the locals of Chelsfield prefer All Glazing UK's window glazing service in Chelsfield.
At All Glazing UK, we invest in the training and development of our glaziers in Chelsfield, with each glazier holding an experience of five years or more. Thus, you can absolutely rely on us for glazing in Chelsfield and expect a comprehensive service, fully equipped with quality tools and outstanding finishing.
Double Glazing Chelsfield
One should not neglect the condensation formed on your window panes. Condensation occurs when warm comes in contact with a cold surface, causing moisture in the air. This moisture can lead to severe health conditions such as asthma, sore throat and even rotten timber windows. No, we are not scaring you, but condensation is alarming. It is about time that, with the help of double glazing in Chelsfield, you protect your home and health.
Double glazing is an effectively proven solution to trap heat and reduce the possibility of air transfer between window panes and the home during winters and vice-versa during summers. But here is a catch! Double glazing works efficiently, provided you install it from a reliable double glazing company in Chelsfield.
At All Glazing UK, our double glazing installers in Chelsfield will always deliver premium quality and unmatched service that you will find nowhere else. Whether it is a double glazing repair in Chelsfield or installation, we provide the best and most satisfactory service!
Get Free No Obligation Quote
Secondary Glazing Chelsfield
Thankfully, due to secondary glazing in Chelsfield and elsewhere, you can now preserve and maintain your older properties. A window replacement to a double or triple-glazed window would disturb the authenticity of period properties. Thus, secondary glazing is a much more efficient, popular, and cost-effective solution.
All Glazing UK has been in the fenestration business for over 50 years, and no one understands windows better than us. We have an impressive background in conserving the glory of heritage structures and at the same time improvising thermal insulation and enhancing the security of the premises.
Being the top and dependable secondary glazing suppliers in Chelsfield, we want to help our customers in the best possible way with an impeccable service that is second to none. Whether it is our glaziers' professional yet friendly attitude, usage of premium quality materials, speedy service or affordable prices – you will have no complaints with us in any aspect. In fact, our secondary glazing installers in Chelsfield leave the site spotlessly clean, leaving no work for you to do.