Choose All Glazing UK for Fast and Efficient Glazing Solutions
Customer Reviews: Comprehensive Glazing Score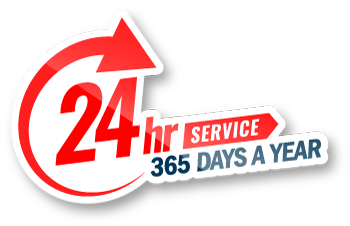 24/7 Emergency Glazier Cheam
Where do you go when you face an unpredictable emergency? You turn to your trusted friends and experts, right? So, why choose a random service provider for emergency glazing in Cheam? All Glazing UK is available with a highly qualified team of emergency glaziers in Cheam. We make sure to make things borderline easy for you.
Our wide range of expertise, well-maintained fleet, and highly-equipped staff is always ready to rescue you. Not in a literal sense, but if you need emergency glazing Cheam, you will always have the world-class quality and expertise of All Glazing UK available for you.
Request A Call Back
Glazier Cheam
There are many requirements for a glazier in Cheam. You might need a single pane window installation or a double glazing service. It isn't a matter of just providing installation but also taking care of your material requirements. Glazing in Cheam can save you a lot of expenses if you choose All Glazing UK.
As your reliable glazing company in Cheam, we take care of your budget. All you need to do is let us know your requirements, and we will devise plans according to that. You will get a complete quote for window glazing Cheam and any other required service.
Each of our Cheam window glaziers are trained to understand your specific needs. Furthermore, they work to conserve your time and resources. By delivering fast services, we also maintain an unparalleled track record of being the best glazing company in Cheam. If you need repairs, installation, or maintenance, contact us whenever you deem fit.
Are you looking for a highly professional and detail-oriented double glazing in Cheam at a cost-effective rate? You have come to the right place. We are among the most reliable double glazing companies in Cheam. All Glazing UK is known for high-level proficiency at low-cost budgets. You will never have to worry about receiving any form of maintenance, installation or repairs for double glazing in Cheam.
Our Cheam double glazing installer happens to be among the top professionals in the area. We maintain the same quality as all our double glazing branches throughout the UK. Each professional undergoes strict training and maintains an impeccable track record of satisfying clients.
Even when you require double glazing repair in Cheam, we can offer highly defining services. There are many companies that promise double glazing but fail to deliver. If you decide to reach out to us, you can receive the best quality, highly-precise and conserving glazing services.
Get Free No Obligation Quote
Double glazing requires working with two different panes of glasses and accurately fitting them. It is already a precise job that requires highly-qualified glaziers. Now, secondary glazing in Cheam is when you need a secondary panel for pre-existing windows. These require an even higher level of excellence as the professional has to work with the windows that are already installed.
That's where All Glazing UK can surpass all other secondary glazing suppliers in Cheam. We conduct research and studies to keep up to date with specific requirements. Our inventory also holds all types of glasses and equipment to meet your need for secondary glazing in Cheam.
Furthermore, our secondary glazing installers in Cheam are also well-equipped with the right information, apt knowledge, and best tools to conduct secondary glazing. Therefore, All Glazing UK can proudly say we can deliver secondary glazing for any kind of window or place. All you need to do is contact us and get a free quote.