Choose All Glazing UK for Fast and Efficient Glazing Solutions
Customer Reviews: Comprehensive Glazing Score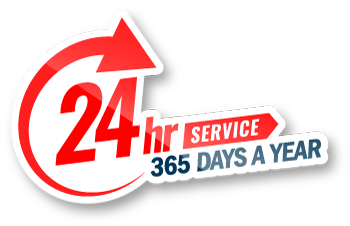 24/7 Emergency Glaziers in Bromley – Immediate Assistance
Receive efficient mobile services with our emergency glazing service in Bromley. We have a dedicated team of emergency glaziers in Bromley. They carry all the essential tools and minimalist approaches to reach anywhere on time, whenever needed.
Our glaziers will assess the situation and give you a quick insight into what needs to be done. You can then determine whether you'd like repairs, replacement or boarding-up services. The local emergency glaziers in the Bromley area will then carry on with the task. Our emergency services are available at any given time.
Get Immediate Glass Repair in Bromley – Call Our Expert Glaziers
All Glazing UK is now available with specialist glaziers in Bromley. Get professional glazing in Bromley; we even cover mobile services for you. These cover the entire southeastern region, as well.
As a company of professional glaziers in Bromley, we offer a wide range of installation, repair and replacement services. These include doors, windows, mirrors, and other essentials. You can hire us for Window Glazing in Bromley for kitchens, bathrooms, the entire building or just for a single mirror installation.
Our Window Glaziers in Bromley will deliver services right to your doorstep, ensuring convenience. Stop worrying about getting local glaziers in Bromley, kent anymore. All Glazing UK is here to offer unmatched services for you.
Energy Saving & Secure Glazing Service In Bromley
Are you looking for budget-friendly glazing in Bromley? Indeed, All Glazing UK has some of the best glazing services, including glass cutting, fitting, double glazing, etc. It is cost-effective and a quick way to solve something.
All Glazing UK offers glazing services in the Bromley area whenever you need us. Our services also include emergency glass specialists in Bromley. We deal with different materials and types of glass. Regardless of your glazing requirements, we are available 24/7 for you to receive impeccable services. We also cover the surrounding areas around Bromley. So, don't be reluctant to call us. We will be more than happy to help. We cover all kinds of repairs like doors, windows, etc.
Get Free No Obligation Quote
Glazing Services
Double Glazing Bromley – Maximize Comfort and Security
Our objective isn't just to deliver world-class installations but also to ensure optimum repairs, replacement and maintenance whenever you need it. All Glazing UK is striving to deliver a comprehensive range of services, including double glazing in Bromley. We are gradually becoming the ace of the field, and we want you to be one of our valued customers.
We aren't just your average double glazing company in Bromley, Kent. All Glazing UK is branching out to deal with various requirements. We also deal with materials like aluminium or wooden frames, sash windows and much more. Whether you need new window or door double glazing specialists in Bromley, we can be your reliable source. So, what do you need to do? Contact us and allow our experts to provide you with a quote.
Emergency Double Glazing Repairs Bromley, Kent
Our team offer a wide range of glazing services, including emergency double glazing repairs Bromley, glass replacement and boarding. We provide fast and reliable services, so you can rest easy knowing your commercial or residential property is safe. You may be wondering why you should choose All Glazing UK for your emergency double glazing repairs.
We provide a fast and reliable service, responding quickly to all emergency glazing requests in Bromley. Our team of experienced glaziers will ensure a smooth and efficient service so you can get back to your day as soon as possible.
We cover flawless double glazing repairs in Bromley, Kent. Get the pristine and elegant double glazing at an affordable cost today! All Glazing UK will be more than happy to serve at your command.