Choose All Glazing UK for Fast and Efficient Glazing Solutions
Customer Reviews: Comprehensive Glazing Score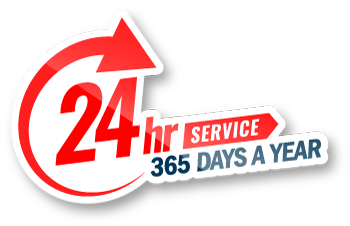 24/7 Emergency Glazier Brockham
You can install CCTV cameras at your home's entrance and even invest heavily to seal the gates of your residence tight. Still, one damaged window is enough for any burglar to enter your premises. So, it is vital that you focus on the security of your windows too! Instead of panicking right now, why don't you opt for emergency glazing in Brockham?
All Glazing UK's emergency glaziers in Brockham provide 24/7 emergency glazing services. No matter what hour of the day it is, we will reach your premise in 45 minutes or less and leave you with sturdy, fully-functional and secured windows in one visit.
Request A Call Back
Glazier Brockham
We are sure you do not wish to ruin the sanctity of your beautiful abode. In that case, investing in a professional glazing company in Brockham that understands the business well will be wiser than hiring an inexperienced one.
All Glazing UK's window glaziers in Brockham are experienced in managing glazing requirements for both residential and commercial properties with ease. Whether you require window glazing in Brockham or an installation, with five years of experience, our glaziers in Brockham will deliver an efficient and quality service.
You may try your hand at a glazing service in Brockham or elsewhere. But an inexperienced and unskilled hand might not be suitable to preserve the glass and install them safely without any damage. All Glazing UK's trained engineers are always ready to assist you with premium quality glass, tools, and unbeatable expertise. Also, all our services are affordable and budget-friendly too.
Does the interior of your home give you a dark and gloomy vibe? If so, it is about time to upgrade the aesthetic and add to your home exquisite double glazing in Brockham that has been working its charm since the historical days. Even though it is a period and conventional innovation, double glazing works smoothly and efficiently to suit all types of residences due to modern technology.
As it is a popular and preferable window solution, you will come across many double glazing companies in Brockham. But not all of them will hold the qualified and professional training and proficiency to deliver a high-standard quality as we at All Glazing UK.
With 50 years of experience and having witnessed the fenestration industry evolve, we are confident that our double glazing installers in Brockham will give you suitable furnishing without needing constant double glazing repair in Brockham.
Enjoy the best thermally efficient windows by the best in the business!
Get Free No Obligation Quote
Secondary Glazing Brockham
Do you belong to a huge family, including the elderly and children? If yes, it would be in your best interest to install secondary glazing in your Brockham home today. One of the most relieving benefits of secondary glazing is that, unlike double glazing, you are not expected to remove the existing window entirely.
In order to ensure that the additional window frame is operative and offers all the perks such as sound-proofing, thermal efficiency, security and aesthetics, you must rely on professional secondary glazing suppliers in Brockham. The best option for this service is All Glazing UK.
We are renowned among the locals for delivering top-notch services at affordable prices. Whether you require an installation or a secondary glazing repair in Brockham, a routine service or an emergency one – you will always be satisfied with our work. All work done in one visit – contact us today!