Choose All Glazing UK for Fast and Efficient Glazing Solutions
Customer Reviews: Comprehensive Glazing Score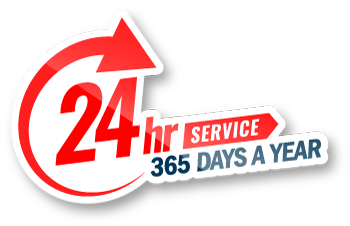 24/7 Emergency Glazier Brentford
Are you spotting cracks or condensation on your glazing? Then, it is a significant indicator of poorly installed glazing that will need quick fixing. For those who need emergency glazing in Brentford, we are available 24 hours a day.
Our experienced emergency glaziers in Brentford are available 24/7 for 365 days of the year if you want to make an immediate booking for glazing repair or restoration. May the glazing be of any type, our experts will be able to improve its condition and give lasting durability by visiting the location just once.
Request A Call Back
Glazier Brentford
Glazing is more than just a fitting on a wall; it is an application of your home that benefits you in privacy maintenance and energy efficiency. If you are looking to install one in your home, consulting our expert glazier in Brentford for pocket-friendly recommendations and installation can be your best solution.
It is incredible to know how vital glazing in Brentford is to make a home look visually pleasing. However, differentiating the glazing based on their properties can be difficult for inexperienced clients. Thus, we always help you verify and cross-check your requirements with our glazing before installing.
As a professional glazing company in Brentford, we always look forward to assisting users in choosing the glazing that improves the value of their property and is highly reliable to secure your homes from external threats. If you are unsure of the whole process, our professionals can gladly guide you through the process and make installations accordingly.
Sometimes, you may find it stressful to know the amount of glazing required to fit your need for window glazing in Brentford. In that case, our array of selections can be of great help to you to choose from. Window glazing mainly focuses on retaining heat and blocking noise from disturbing your home. Thus, our expert window glazier in Brentford can install the best quality glazing without leaving gaps for damage.
Most homes are upgrading their existing glazing to our leading double glazing in Brentford, and you would be amazed to know why. Double glazed windows are composed of two panes of glass with argon gas separating between them and thus, making it 20-30 more energy efficient and saving its users from excess energy bills.
Being one of the most trusted double glazing companies in Brentford, we guide our clients through the process of double glazing and supply them with various options to select from. Why choose us? Because we never compromise on our quality and test its properties several times before delivering it to you.
Our double glazing installer in Brentford is experienced in assisting clients in planning and measuring their requirement and customising it if any such specifications are mentioned. By fitting it accurately, you can minimise the disturbances caused by noise and the damage of UV rays in your home.
If you have double glazing already installed and spot damages such as cracks, holes, or condensation, you should get it repaired as soon as possible. Avail of our double glazing repair in Brentford to get same day service to fix your glazing issue and improve its health for durability.
Get Free No Obligation Quote
Secondary Glazing Brentford
If you wish to improve the heat retention of your home, then have you considered installing 'secondary' glazing to your current one? Then we would be more than happy to help you understand and install the best quality secondary glazing in Brentford. These are an affordable alternative to double-paned glazing and derive equal and maybe more benefits from the same.
You can avail our expert secondary glazing installers in Brentford at any time you wish to book for our service. With a range of secondary glazing available at our store, we help you choose the right one and install it accurately to your existing glazing to get the advantage of both.
As one of the leading secondary glazing suppliers in Brentford, we provide cost-effective rates for you to choose from. The qualities of each secondary glazing we install are tested several times so you can make an assured booking without having to feel compromised on quality.