Choose All Glazing UK for Fast and Efficient Glazing Solutions
Customer Reviews: Comprehensive Glazing Score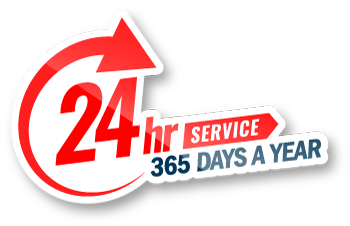 24/7 Emergency Glazier Blackfen
All Glazing UK is now available with Emergency Glazing Blackfen for your peace of mind. So, whenever you get a broken or damaged window, or window frames, you will know whom to call. We are also available 24/7. So, regardless of the weather condition and time of the day (or night), you can contact us.
Our emergency glaziers Blackfen will arrive at your location to provide full-fledged support. We have it all, from examining the area and providing quick repairs to having alternative solutions. There's no need for you to pay extra either. We make sure to keep emergency glazing services efficient for you.
Request A Call Back
Glazier Blackfen
Are you looking for glazing in Blackfen? Of course, there are windows everywhere. However, do you need just a typical service or world-class expertise? There are many different kinds of designs and styles available. Modern methodologies and tools also make a significant difference in cost and time efficiency. That's why All Glazing UK is now available as your trustworthy glazing company in Blackfen.
We have a glazier Blackfen that possesses years of experience. They have also undergone the best training to deliver quick results. So, you can save a lot of time and additional costs by hiring window glazing Blackfen from us. We take pride in fulfilling the criteria of our customers. All Glazing UK can deliver exactly the kind of results you require without any problem.
Furthermore, we have specialist window glaziers in Blackfen that know about secondary glazing, double glazing, reinforced windows, and much more. So, whether you need a simple lock repair or complete replacement of windows in your building, All Glazing UK is available on a call for you.
Double Glazing Blackfen comes with an array of benefits. It helps reinforce the security of your place. More importantly, you save a lot on energy consumption to keep yourself warm. The insulation properties are top-in-class. Yet, it is not easy to find the best double glazing company Blackfen.
Many will offer installation, but the work requires proper fitting of the panels and the use of gas or air to ensure optimum results. Some companies overlook the importance of fitting. However, our double glazing installer Blackfen doesn't neglect such requirements. We are well-aware of the importance of precise fittings.
Even if we miss to deliver world-class service, somehow, you needn't worry. We take full guarantees and often offer warranty-oriented or low-cost services. These include double glazing repair in Blackfen. That's what makes us your top glazing company in the area.
Get Free No Obligation Quote
Secondary Glazing Blackfen
There's a misconception and confusion between secondary glazing Blackfen and double glazing. The two are entirely different and while double glazing requires impeccable skills, so does secondary glazing installers in Blackfen. That's why All Glazing UK can take credibility and complete responsibility for the work done by our specialists.
We are confident in their quality of services. As your secondary glazing supplier Blackfen, we make sure to comply with your requests. Don't worry about the cost, either. First, we consult with you and provide you with a no-commitment quote. Once you agree to the approach we have planned, we continue.
If you need any changes, you can get them done. You also receive complete freedom for customisation. As mentioned, All Glazing UK also takes all kinds of projects from domestic to commercial. No job request is too small or too big for us as we treat each with an undivided priority. So if you need the top secondary glazing Blackfen, contact us.