Choose All Glazing UK for Fast and Efficient Glazing Solutions
Customer Reviews: Comprehensive Glazing Score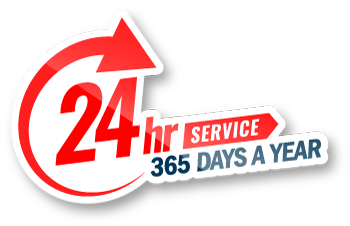 Budget-Friendly Glazier Services Bexleyheath
Whether you are looking for single or double glazing or a glazing repair service, no matter what your requirement is, you must always opt for a glazing company in Bexleyheath or elsewhere that renders quality service at affordable prices. One thing you can do is compare the work and prices of every company. Or you can skip the hassle of analysing and switch directly to the best glazing company, which is All Glazing UK. You will surely get the best from our array of glazing services in Bexleyheath with us. Our window glaziers in Bexleyheath have a minimum of five years of expertise in handling all residential and commercial glazing in Bexleyheath.
Now you may be wondering what makes our window glazing services in Bexleyheath affordable? Once you connect with our glaziers in Bexleyheath, you will receive a no-obligation quote for the services you ask for at a no-callout fee. Overall, there is no vague quotations or price hassle with us. Post this, our glass specialists in Bexleyheath or elsewhere will assess your site and recommend a budget that will be decided to keep your constraints and finances in mind.
So if you are looking for quality and budget-friendly glazier services without much delay, connect with us today.
Request A Call Back
Emergency Glazier Services Bexleyheath
Whether your window glazing has been damaged beyond or broken repair, it is not advisable to ignore a damaged window and invite a threat to the safety of your family and loved ones. You do not need to panic and search for help in such contingency times. All you need to do is call All Glazing UK, as instant assistance is available at your doorstep.
You can rely on our emergency glazing services in Bexleyheath. Once you call us, we will arrive within 45 minutes at the location and render our expeditious yet premium quality services. Our emergency glaziers in Bexleyheath or elsewhere keep their mobile vans ready with the necessary materials and glass. Our services are available 24/7 for all 365 days of the year.
We aim to complete everything within one visit. We offer the same quality work and prices for an emergency visit as we would for a regular visit. Hence, you have nothing to worry about!
Professional Double Glazing Installers Bexleyheath
Have you strolled around the streets of Bexleyheath and have been enchanted and amazed by the beautiful and elegant windows installed in tall buildings? Well, you can, too, bring this grandeur home with the help of a leading and trusted double glazing company in Bexleyheath. Double glazing in Bexleyheath or elsewhere is now not a rare find. But, what matters is quality. And if you are looking for quality work, we have a comprehensive solution.
Everything is possible with All Glazing UK's double glazing installers in Bexleyheath. We provide an elite double glazing and double glazing repair service in Bexleyheath. Our glaziers are adept in handling all types of double glazing requirements, whether you need a sash or uPVC double glazed window. We thoroughly believe in the training and development of our glaziers. Consequently, you must be assured that our glaziers have expertise in offering an exhaustive solution from planning to final deliverables.
When it comes to quality and professionalism, you can rely on us! We are the industry leaders for double glazing. Connect with us today for further details.
Get Free No Obligation Quote
Glazing Services
Quality Boarding Up Services Bexleyheath
Are you concerned about the quality of wooden boards and fear that we might use decayed or splinter wood, probably of inferior quality? Unlike other board up companies in Bexleyheath, at All Glazing UK, you can expect only exceptional quality work and materials.
We use the finest quality wood for a residential or commercial boarding up, which offers a robust solution and safety to your premises from vandalism or extreme weather. Our glaziers will complete all the work within one visit and leave the site neat and spotless to take one thing off your shoulder. We are sure that you will have no complaints or regrets with our board up service.
We also provide an instant, reliable and unmatched emergency boarding up service at affordable prices.
Wide Range Of Window Repair Services Bexleyheath
Are you looking for a sash window repair in Bexleyheath? Or a sash window restoration in Bexleyheath? No matter your requirement, you do not have to hire different glazing and repair companies for it. With All Glazing UK, all your needs can be met under one roof. We provide a host of window repair services in Bexleyheath or elsewhere.
We cater to all your needs at budget-friendly prices and a comprehensive quality solution from glazing, repairs, restoration, or replacement. We also provide a robust and sturdy uPVC window repair service in Bexleyheath and around. Our glaziers pay attention to all details you mention and leave you with a glass finish of a much higher quality than your previous one. We are confident that you will not require repeated maintenance with our window repair services as the windows will endure longer. We also provide emergency window repair services in Bexleyheath if your windows are beyond repair.
Call us today to hire our services on 0800 0148 553 or [telephone-2] or visit our website to fill in the contact form.