Choose All Glazing UK for Fast and Efficient Glazing Solutions
Customer Reviews: Comprehensive Glazing Score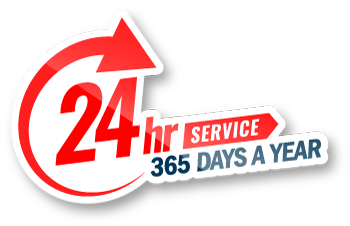 24/7 Emergency Glazier Betchworth
If you own a commercial property whose window frames have rotten over time, neglecting them would not be the ideal solution for the well-being of your co-workers. Not just the health, but non-functional windows create the most uneasy indoor atmosphere, hampering the work routine and impacting your electricity bills. If you have broken windows, the situation gets more stressful as it would affect the security and safety of your colleagues, and confidential information gets exposed to burglary.
So what are you waiting for? All you need is All Glazing UK's 24/7 emergency glazing service in Betchworth to instantly improvise the aesthetics of your building. Our emergency glaziers in Betchworth are always prepared to aid you in your hour of need with the top-notch quality materials and glasses, whether you contact us after office hours or in the middle of the night. We are confident that you will be chuffed with our flawless glazing services!
Request A Call Back
Glazier Betchworth
So are you not able to get your hands on reliable and professional window glaziers in Betchworth for your damaged windows? If that's the scenario, it would not be for long with All Glazing UK's leading and unbeatable glazing services in Betchworth. Whether you need to replace, repair or double glaze your windows, our experts have five years or more experience in smoothly handling all sorts of fenestration concerns raised by you.
Unlike other glazing companies in Betchworth, we believe in using only quality materials and nothing less or inferior to that for you to enjoy impeccable services. We also strictly promote the training of our glaziers in Betchworth so that they are well-versed with the knack of window services. Hence, you can resort to them without any doubt.
Our glaziers take extra care while working on your property through our window glazing services in Betchworth. We bring in the right kind of appropriate tools so that you will forget the need for constant repairs
Double Glazing Betchworth
The ability to enjoy a pleasant indoor atmosphere during summers and a warm and cosy ambience during winters without needing an ac. unit or a heater is what double glazing in Betchworth and anywhere else is all about. And if you still haven't installed these yet, you are not only missing out on an aesthetic addition but an efficient and cost-saving resource to your home or commercial space, upon which the entire Betchworth relies! Sure, installing a pair of double-glazed windows is a symbol of luxury but no more limited to the aristocrats due to its affordable and cost-saving prices at All Glazing UK.
Our double glazing installers in Betchworth will review your property and suggest the most suitable double-glazed window that matches your existing indoor and outdoor decor and furnishings. Apart from this, our glaziers aim to complete all work within one visit! The services we deliver are premium, and so are the materials we use. Hence, you will never find the need for a double glazing repair in Betchworth. The windows we install will require zero to minimal maintenance checks.
We are the local double glazing company in Betchworth with a 45 minutes response time, pocket-friendly premium services and a team of experienced specialists; what else would you possibly need?
Get Free No Obligation Quote
Secondary Glazing Betchworth
Secondary glazing for your Betchworth premises makes for a perfect and appropriate fit if you own or reside in a period property. Here's why – the old windows would not be energy efficient, failing to capture the cold breeze and allowing the damp and cold to let in easily, creating an inconvenient and constrained feel and aura. Instead of suffering, secondary glazing will enable you to luxuriate in the properties of a thermally efficient window whilst retaining its vintage charm.
With the help of All Glazing UK's skilled secondary glazing installers in Betchworth, you can reap the benefits by adding a layer of a glass sheet to your old windows without discarding them. We are the leading and trusted secondary glazing suppliers, and we vouch for our quality and finishing.
Our service quality is second to none! You can hire us, install the windows and indulge in the seamless perks of a quality secondary glazed window to get a first-hand experience!