Choose All Glazing UK for Fast and Efficient Glazing Solutions
Customer Reviews: Comprehensive Glazing Score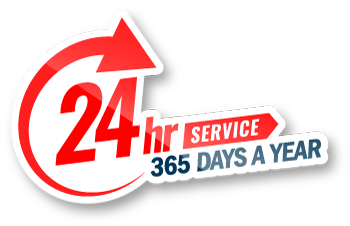 24/7 Emergency Glazier Belvedere
What does it mean to have 24/7 emergency glaziers in Belvedere? It means that these professionals will be available outside of the set time of providing services each day. You can contact them and rely on them even at the oddest hours, whether it is midnight or early morning. Our emergency glaziers in Belvedere acknowledge these duties and serve accordingly.
With our world class experts, you can receive emergency glazing Belvedere at any time of the year. We are truly a 24/7 service provider for emergency glazing in Belvedere. So, whether your windows sustain damage or need replacement, we can help you take care of your needs anytime.
Request A Call Back
Glazier Belvedere
Before you go around hiring a Glazier Belvedere, it is pivotal to understand the qualities you need to look for. Glazing in Belvedere needs to take care of your specific requirements. Each client comes up with unique needs. It could be related to the interior designs, a specific colour, or material. As your top glazing company in Belvedere, we make sure to fulfil these requirements.
Window glazing Belvedere also needs to be affordable and low-cost. It needs to fit your budget. That's where our window glazier Belvedere will come into play. They will arrive at your location and examine the area. With a thorough understanding of the requirements, they will produce quotations to meet your needs.
If you need any specific solutions, you can get them as well. What about the warranties? After receiving the best glazing in Belvedere, it is pivotal also to get guarantees. These can come in various forms, like maintenance, repairs, and other additions. You need to choose a glazing company Belvedere that covers all these requirements. That's where All Glazing passes with flying colours.
Finding reliable double glazing Belvedere could be a challenging task. You need to find experts that are well-versed in dealing with glazing requirements. There could be several double glazing companies in Belvedere. However, you need to find the one that offers the optimum solution with precise installations.
Almost any professional double glazing installer Belvedere should know about the benefits and the reason behind your need for double glazing. Hence, these professionals should be able to meet your criteria. That's where All Glazing UK aces as we cater to your specific requirements.
From installation to double glazing repair Belvedere, our esteemed services are available at your disposal. We also offer emergency services and several secondary services, like board up, to meet your criteria. So, whenever you need highly trusted double glazing companies in Belvedere, you can feel relieved with the presence of All Glazing UK.
Browse our website to learn more.
Get Free No Obligation Quote
Secondary Glazing Belvedere
Are you having trouble finding the best secondary glazing Belvedere? A lot of companies mistake secondary glazing for double glazing. However, there are peculiar differences that only the most knowledgeable and well-attuned secondary glazing installers Belvedere would know about. All Glazing UK also stands amongst the pioneers in secondary glazing.
We can be your secondary glazing suppliers in Belvedere, as well. After all, we maintain a high-quality and secure inventory of windows and glasses. We meet all kinds of glass requirements, whether you need uPVC, vinyl, or standard glass. Even highly insulated or reinforced glasses are available.
We offer domestic and industrial-grade secondary glazing installers, as well. These experts have undergone strict quality training to ensure that you receive the best services. Go ahead and contact us to receive free quotations with an expert visiting your site for inspections. All Glazing UK meets all merits of being your top glazing supplier Belvedere on a whim.