Choose All Glazing UK for Fast and Efficient Glazing Solutions
Customer Reviews: Comprehensive Glazing Score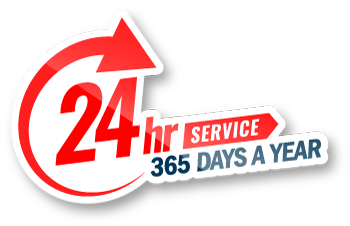 Local Glaziers Near Me Battersea
Have you had an unpleasant experience of hiring a glazing company in Battersea where you were not comfortable with the services offered by the glaziers and had to take care of the maintenance repeatedly? Also, have you had to pay excessive bills for upkeeping your doors and windows continually? Undoubtedly, you may have hired such a company without much research and reviews.
Such is not the case with All Glazing UK. Our window glazing services in Battersea and otherwise in the entire UK are renowned. We are recognised as the glass specialists Battersea residents can reply on. Our glaziers in Battersea have a minimum of five years of experience in professionally handling all sorts of glazing requirements. We aim to complete our work within one visit fuss-free and at affordable prices. Whether you need a door or window glazier in Battersea, you will never be disappointed with All Glazing UK.
You can always check our background, reviews, connect with us, and move ahead to hire our glazing services in Battersea only once you are confident.
Request A Call Back
Instant Emergency Glazing Services Battersea
We understand that emergencies are uncalled for, and no one is ever really ready for it. But during the hour of need, it would not be advisable to ignore the situation and leave it for later. A broken door or a broken glass window is an emergency, and leaving it for later can only pose a threat to yourself or your loved ones. If there is an emergency on your office premises, you also need swift emergency glazing services in Battersea to protect against a security breach.
In such difficult times, All Glazing UK's emergency glazier team of professionals are always on their foot to cater for you and reinstate the aesthetics of your building and let you enjoy peace of mind. We provide 24/7 emergency services. No matter what hour and day it is, we will reach you within 45 minutes. Our mobile vans hoard all types of glasses so we can come to you instantly.
Is there an emergency? Call us on 0800 0148 553, and our emergency glaziers in Battersea will be there.
Quality Double-Glazing Installers Battersea
We cannot stress enough the fact that how important it is to have double glazed windows. No doubt, it is always in high demand in and around the UK. It is a preferred choice. And in case you still have not done double glazing in Battersea, then you are missing out on tranquillity.
At All Glazing UK, we are one step ahead of the rest of the double glazing companies in Battersea. By this, we mean that we provide quality and affordable double glazing services. Our double glazing installers in Battersea and elsewhere have expertise in managing all sorts of residential or commercial property requirements. All you have to do is call us and then leave everything on us. We aim to visit and complete the work within one visit to render a hassle-free service.
We also provide premium quality double glazing repair services in Battersea and other cities in the UK. You can fill the contact form on the website or call us, and one of our friendly professionals will assist you with further details.
Get Free No Obligation Quote
Glazing Services
Superior Boarding up Services Battersea
A sturdy glass frame is not sufficient to protect your windows and doors from extreme weather conditions or vandalism. You will require something more stable and robust to withstand damages and also to protect your loved ones. Hence, board up services for your Battersea homes and commercial properties is your ideal solution. And All Glazing UK is your one-stop hub for all requirements.
We have a wide variety of premium quality Timber so that we can instantly cater to you. You can rely on our specialists for boarding up in Battersea. Our glaziers have served plenty of happy customers, and we are confident that you will also be pleased with our impeccable services at low-cost prices.
Not only this, our services are available even for an emergency boarding up service in Battersea. No matter what time of the day it is, we will be available for your service.
Easy Maintenance Window Repairs Battersea
A broken window only takes away the charm of your home and brings a dull and drab vibe. Have you given up opting for window repair services for your Battersea property because of repeated damage and maintenance? In that case, have you considered opting for All Glazing UK's robust, quick and affordable window repair services?
Our professionals can deliver all your needs, whether you require a sash window repair in Battersea or a uPVC window repair in Battersea. Bring back your home's original joy and aesthetic feeling with our quality and affordable sash window restoration services in Battersea.
What's more? We also render emergency window repair services in Battersea and elsewhere in the UK at low-cost prices. Still don't trust us? Call us today and hire our services to experience the finest window repair and glazing services in the UK.