Choose All Glazing UK for Fast and Efficient Glazing Solutions
Customer Reviews: Comprehensive Glazing Score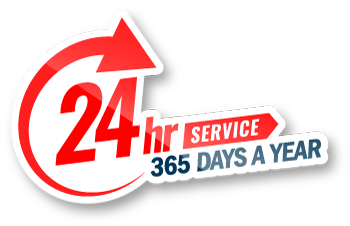 24/7 Emergency Glazing In Banstead
A damaged window is undoubtedly an emergency as it disturbs your routine work and also poses a threat to the safety of your loved ones or co-workers. Realising the magnitude of the situation, All Glazing UK's emergency glazing in Banstead is available for your convenience. Call us, and our specialist will reach you within 45 minutes or less.
Our emergency glaziers in Banstead are ever ready to be available at your doorstep. Our team is available 24/7 for all 365 days and can respond to you without delay or hesitation. Handling your emergencies is of utmost priority to us. The best part about hiring our services is that you don't have to wait long to schedule a meeting. We believe in swift action and service. Thus, our mobile glaziers always hoard quality glasses to be available to you instantly.
Are you facing an emergency for glazing your windows? Don't delay further. Connect us now.
Request A Call Back
Glazier Banstead
Starting from a humble background, we at All Glazing UK can provide you with a host of quality glazing services for both domestic and commercial requirements. If you are looking for a leading and reputed company providing efficient glazing in Banstead, then look no further. Make a difference to your windows and doors, and add finishing and polishing to them like never before with our services for window glazing in Banstead.
You may be wondering, why choose our glazing company in Banstead? We take pride in informing you that we have a team of highly qualified glaziers in Banstead. Our glaziers have a thorough background and splendid experience serving thousands of satisfied customers in the past five years. From the initial consultation to furnishing the product to the final delivery, our window glaziers in Banstead has you covered. You can rely on us and our services. All Glazing UK is not only the leading service provider but also the most affordable glazing company in your neighbourhood.
We are the glass specialist in Banstead for your home or office windows. Get in touch with us today for more details.
Sash windows hold architectural prestige in the UK and beyond. Don't let your traditional windows slip away by getting your double glazing needs in Banstead done by inexperienced companies. At All Glazing UK, we have experience and quality check methods as well. Once you hire our services, we are confident that you will be more than satisfied with our high standard of work.
Installing double glazing windows is a much simpler job than you think. But, choosing the right double glazing installers in Banstead is the trick. There may be numerous companies in the market, but not all would sit down with you, understand your requirements and provide quality work on time, within your budget. At All Glazing UK, our word is our bond. We believe in maintaining healthy and happy customer relations. Hence, from our tailored range of services, you will always get the best quality. We also provide a durable and robust double glazing repair service in Banstead for our patrons.
So stop looking for double glazing companies in Banstead and hire us today. Save your energy bills and savour the acoustic charm of your home or office indoors with our premium double glazing services.
Get Free No Obligation Quote
Glazing Services
Boarding Up Banstead
Whether you own a commercial property or a residential premise, security cannot be compromised and is undoubtedly a significant aspect of your premises. A board up service in Banstead or anywhere else is usually required post a break-in or after extreme damage caused by droughts. Hence, to protect your property from further deterioration of any sort, you must contact a leading contractor who can provide reliable and quality boarding up in Banstead.
Ensure maximum security for your premises with All Glazing UK's efficient, timely, and budgeted boarding up services. Whether you are looking for a window board-up service or a door boarding up service, our glaziers can furnish all your requests with the right flair and expertise. Not only this, our glaziers are trained to handle any emergency boarding up in Banstead or anywhere else in London.
If you are looking for a befitting boarding up solution for your property, call us today.
Are you looking for a competent, cost-effective and streamlined service for window repair in Banstead? Reach out to our specialist crew at All Glazing UK for quality service. Whether you are looking for a sash window repair in Banstead or a uPVC window repair in Banstead, our glaziers can perform all the specifications mentioned by you.
Once you hire us for your window repair or specifically a sash window restoration in Banstead, we are sure to leave you with a robust and sturdy window that is durable to last. With our excellent services, we assure you that you wouldn't face any emergency window repair in Banstead any time in the near future. Apart from unparalleled quality service, we offer competitive prices as well.
What are you waiting for? Get in touch with us today by calling on 0800 0148 553 or [telephone-2], or you can drop your enquiries via email at info@allglazinguk.co.uk.