Choose All Glazing UK for Fast and Efficient Glazing Solutions
Customer Reviews: Comprehensive Glazing Score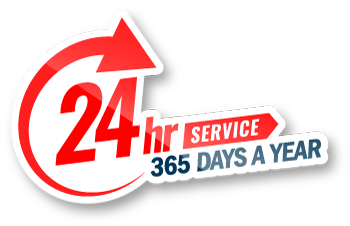 24/7 Emergency Glazier Balham
Nowadays, families and property owners do not wait for a mishappening or damaged windows or for a window to stop functioning to opt for an emergency glazing in Balham or elsewhere. If you hold on for years and years, you might have to pay double the amount and replace your windows instead. Why delay for so long when you can go for All Glazing UK's cost-effective and 24/7 emergency glazing service available for your aid?
Improve the thermal efficiency of your home, boost security, and enjoy an indoor acoustic experience at any hour of the day or night. Our emergency glaziers in Balham will reach your premises within 45 or less and furnish you with a premium quality glazing that you would have never experienced before.
Request A Call Back
Glazier Balham
It might seem fascinating to opt for a window glazing in Balham yourself by watching videos online or with the help of your friends, but since you are not trained or have the expertise to manage glass, you might not be satisfied with the end result.
On the other hand, if you hire a renowned glazing company in Balham, you will receive unmatched and impeccable glazing in Balham under the expert supervision of professionals.
At All Glazing UK, each of our glaziers in Balham has a minimum of five years of experience in efficiently managing all sorts of commercial and residential glazing requirements demanded by our customers. Once you connect with us, we will examine your window and determine the shape, size and the most suitable glass type for your windows. Post assessment, with utmost precautions and safety checks, our seasoned window glaziers in Balham will install the glass and get the job done correctly without damaging the glass or your home!
And the key highlight to note is that hiring a trusted and specialist glazier will give you a guarantee which DIY glazing will not.
If you plan to refurbish your period property and give it a completely modern look, you must consider replacing your windows with double glazing in Balham. A double glazed window will add the needed to the interior as well as the exteriors of your premises, increase its resale value and give a robust security solution to your property.
The foremost benefit of these windows is that they offer all year round comfortability through their excellent thermal efficient properties regardless of the change in weather. But to reap all these perks, you must ensure the quality of your double glazed window supplier. There are many double glazing companies in Balham, but all are secondary in terms of quality, prices and satisfactory service to All Glazing UK.
Whether you need a double glazing repair in Balham or fresh new pair of windows to be installed, our double glazing installers in Balham will provide high-quality service that you would keep hiring us for more!
Get Free No Obligation Quote
Period properties are worth preserving. Not only do these conventional homes and buildings hold invaluable memories of your loved ones, but they are of great significance to British architecture. But we understand that your old and worn-out windows are unable to fulfil their purpose of serving you with efficiency, security and most importantly, comfort.
You do not have to lose hope when All Glazing UK has your back! With the help of an A-graded and cutting edge secondary glazing in Balham, you can now conserve your original window and yet enjoy the advantages of a modern uPVC window. Our secondary glazing installers will add an independent window frame to your existing window without disturbing the other furnishings, indoor or outdoor. Also, we aim to complete all our work within one visit to let you enjoy a cosy atmosphere the soonest!
We are the leading secondary glazing suppliers in Balham, and you can depend on us! We provide our services at affordable and cost-effective rates, so you will never have to worry about the budget.