Choose All Glazing UK for Fast and Efficient Glazing Solutions
Customer Reviews: Comprehensive Glazing Score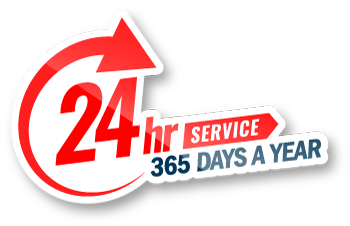 24/7 Emergency Glazier Ashford
Did you previously contact a glazing company during a time of emergency, and they did not arrive on time? That is why it is advisable to explore and choose the right company. With All Glazing UK, you would not face the same situation ever again. When we claim to provide 24/7 emergency glazing in Ashford and to arrive in 45 minutes at your doorstep – we mean it!
We understand your plight, and hence our emergency glaziers in Ashford are available with all the necessary materials, tools and glasses in their mobile vans to serve you! We treat a regular and an emergency service alike. Hence, you do not have to stress about quality and prices!
Request A Call Back
Proficient Glaziers Ashford
Serving the fenestration industry for decades and watching the evolvement of windows and glazing in Ashford, we can safely say that we pride ourselves on being the leading glazing company in Ashford. We bring a qualified team, where each of our window glaziers in Ashford has a minimum experience of five years or more. It is their expertise and zeal that we are able to render the best quality materials with a top-notch and peerless service. We have set a benchmark of being professional glass specialists.
Once you connect with us, our glaziers in Ashford will arrive at the site, assess it, understand your requirements and budget constraints in-depth and offer a befitting solution. Window glazing in Ashford or anywhere else is a skilled job and requires professionals to carry it out efficiently. Our glaziers at All Glazing UK are trained to manage and serve you in all kinds of emergencies or regular glazing. Our meticulous team shows excellent attention to detail and has the knack to provide you with only premium quality. We are confident that you would be more than pleased with our top-quality glazing.
Whether you want to enhance the aesthetics of your home or improve security, double glazing in Ashford or anywhere else is one robust solution to all requirements. And when you wish to opt to add such an elite solution to your home furnishes, you cannot rely on any other double glazing company in Ashford. Hire our exceptional services at All Glazing UK to get a combination of both quality and affordable prices.
Our double glazing installers in Ashford or anywhere else want to give you the best, and hence for the same, we take a further step ahead to offer you more than what you expect. No vague quotations or waiting time- our services are clear and precise. We aim to complete all our work within one visit so that you do not have to block your days and weeks for us! In fact, we also leave the site spotless so that you can instantly enjoy double glazed windows without having to worry about cleaning!
Whether you require a double glazing repair in Ashford or installation or replacement, we render all the services with assured quality.
Get Free No Obligation Quote
Secondary Glazing Ashford
If you don't have the budget to install a double glazed window, have you considered secondary glazing in Ashford? It offers the exact same benefits of energy efficiency, security and improved condensation at cost-effective prices. And guess what? If you have a conservative property and you do not wish its appeal to go away because of modernisation, you can save it with the help of secondary glazing!
At All Glazing UK, we are the leading secondary glazing supplier in Ashford. If you are worried whether the secondary window instalment would ruin the home interiors and aesthetics, then worry not. Our secondary glazing installers would assess the site and install based on the existing window that matches the interiors as well.
We are renowned amongst the locals for our quality, trustworthy services and pocket-friendly secondary glazing prices in Ashford. There is no reason why you should not hire us. Connect with us today without any further delay!