Choose All Glazing UK for Fast and Efficient Glazing Solutions
Customer Reviews: Comprehensive Glazing Score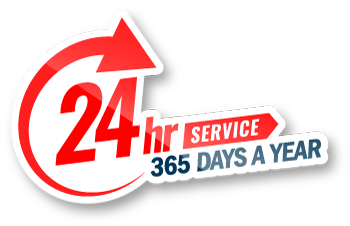 24/7 Emergency Glazing Sydenham
An emergency will always arrive unexpectedly. Instead of going blank and panicking, it would be wiser to be prepared beforehand by being aware of the measures to alleviate its impact and ensure optimal security of your loved ones or colleagues.
At All Glazing UK, our emergency glaziers in Sydenham are available 24/7 to assist and aid you. We always keep all the essential materials and a variety of glasses hoarded in our mobile vans so that we can reach your location without any delay from our end.
Whether you call us for a regular visit or an emergency glazing service in Sydenham, we treat both alike. We are confident that you will not be disappointed with our quality service.
Request A Call Back
Instant Glazier Services Sydenham
Did you previously hire a glazing company in Sydenham that did not arrive as per the time scheduled? Such disorganised and unprofessional behaviour can be expected from window glaziers in Sydenham who are not experts and render inferior quality service. But, with All Glazing UK, we vouch that you will only experience timely and premium quality services.
One of the reasons we are trusted by all and enjoy repeated customer visits is because our glaziers in Sydenham and elsewhere value your time. We not only provide 24/7 emergency window glazing in Sydenham, but our regular services are also available for you round the clock! Once you hire us, we will reach you within 45 minutes or less. Apart from this, we aim to complete all our work within one visit to save you more time, and you can continue with your routine without much disturbance.
Because of our speedy services, the locals have entrusted us with the tag of glass specialists in Sydenham. We extend our punctual glazing services all over Sydenham, convenient to your schedule. Give us a try to relish well-timed, hassle-free glazing?
Exceptional Double Glazing Sydenham
There are many double glazing companies in Sydenham but do all of them pay attention to the details specified by you and render you the desired double glazing in Sydenham or anywhere else?
Well, it takes years of studying and analysing the customer needs to then tune it in accordance with the latest industry standards and trends along with a committed and qualified team to deliver you windows that exceed your expectations.
Over the past decades, at All Glazing UK, we have mastered and skilled our niche to render you unparalleled services. Whether it is an installation or a double glazing repair service in Sydenham that you're looking for, we are adept and skilled to provide you with the exact service you demand.
If you expect something extravagant from us, that could only be our quality. Our double glazing installers in Sydenham provide a quality service that is unmatched by the rest!
Get Free No Obligation Quote
Glazing Services
Secured Boarding up Service Sydenham
Is your area prone to vandalism? Or, are you preparing for the safety of your loved ones against a natural calamity? Maybe you own a vacant commercial property and wish to protect it so that you can safely enlist it for sale? No matter your reason to enhance the security of your property, you must stop searching on the internet for a solution and instead schedule a visit with All Glazing UK to opt for a reliable and most favourable board up service in Sydenham.
If you wish to protect your delicate glass windows and doors, then a sturdy and reliable boarding up service in Sydenham or elsewhere is what you need. We will evaluate the area, suggest improvements, and immediately start working on the task. From planning to final deliverables, leave everything on us! We not only complete all the work within one visit but also leave the area clean to let you experience an impeccable board up service without any hindrance.
If you need immediate service, connect with us today for an emergency boarding up service in Sydenham.
Budget-Friendly Window Repair in Sydenham
Window repair services in Sydenham or anywhere else in the UK must focus on quality assurance and maintenance instead of the prices. If any company has charged you exorbitantly for a sash or uPVC window repair service in Sydenham, then you are probably knocking at the wrong door.
At All Glazing UK, the customer's comfort is our priority, followed by quality assurance. Hence, we provide you with a premium quality service while keeping your budget in mind. Only once you are convinced with the prices is when we move ahead. We do not charge extra fees for an emergency window repair service in Sydenham. We do not charge you a single penny extra or levy vague quotations – you can rely on us!
If you are looking for a sash window restoration in Sydenham, connect with us today for a free no-obligation quote.