Choose All Glazing UK for Fast and Efficient Glazing Solutions
Customer Reviews: Comprehensive Glazing Score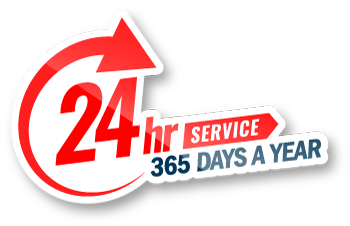 24/7 Emergency Glazier Southwark
Damage can occur at any moment, and hence, for the same reason, 24/7 emergency glazing in Southwark or anywhere else must be available. Not all companies render a 24/7 glazing service, and that's what sets All Glazing UK apart from the rest!
At All Glazing UK, our emergency glaziers in Southwark are ever ready to aid you in the hour of need! We do not care if it's a holiday or in the middle of the night when you connect with us. All we care about is restoring the peace and security of your premises as soon as possible. Once you connect with us, we reach you with superior quality materials in 45 minutes or less.
Are you facing an emergency? You can count on All Glazing UK!
Request A Call Back
Glazier Southwark
Choose the right glazing company in Southwark! But how do you assess which is the best and top glazing in Southwark? One of the most efficient ways to check and trust a company is the quality work rendered by its window glaziers in Southwark. A glazing service in Southwark or anywhere else is known through the excellent services of the glaziers.
And at All Glazing UK, we are sure that our glaziers will not fail to impress you. Our professional glaziers can address all your worries and concerns with an impressive background in managing commercial and domestic projects and an exhaustive five years of experience. We meet all your checkpoints and deliver more than you expect from us.
Patrons hire us for the first time to assess our window glazing in Southwark to only find themself in love with and trust our services to hire us again and again.
Do you need a double glazing repair or a replacement in Southwark? Instead of researching on Google or asking people around and trying to find the answers on your own, it would be wiser to seek assistance from a professional double glazing company in Southwark.
With All Glazing UK's expert double glazing installers in Southwark at your back, you do not have to worry about anything! We find the ropes for you! Once you connect with us, our qualified glaziers will arrive at your doorstep and assess the site. Post assessment, we will devise a plan based on whether you need a repair or replacement. We aim to complete all our work within one visit and deliver to you a remarkable double glazed window which would be much better than the earlier one in terms of quality and efficiency.
Whether it is an office premise or a residential, double glazing in Southwark just got easier with All Glazing UK.
Get Free No Obligation Quote
Secondary Glazing Southwark
At All Glazing UK, we don't just limit our impeccable services to double glazing or repair and installation. We extend our services to provide unmatched secondary glazing in Southwark as well. We are the leading and secondary suppliers in Southwark, who is quality work and assistance is second to none.
If you are under the impression that we would spoil the existing window furnish, don't worry. We are professional. Our team will add the secondary window pane, matching the original one so that it does not disturb the interiors. And in terms of window functionality and efficiency, you need not worry as we bring the best quality tools and materials.
Whether your reason to install secondary glazing is to boost your property value, enhance the thermal efficiency or eliminate drafts – our expert secondary glazing installers in Southwark will furnish you with a window that will fulfil your requirements.