Choose All Glazing UK for Fast and Efficient Glazing Solutions
Customer Reviews: Comprehensive Glazing Score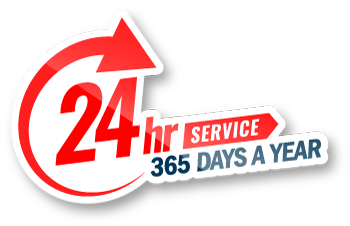 24/7 Emergency Glazier South Bermondsey
Are you seeing fog forming within your window panes or condensation slowly deteriorating the performance of your glazing? Then ignoring it to be fixed another day needn't have to go longer when our 24-hour emergency glaziers in South Bermondsey are available to assist you at all times. By making our team of experts accessible around the clock, you can book our services immediately after detecting damage and have them at your site within 45 minutes.
Being your closest glazing solution, we aim to upgrade the quality of the glazings installed by homeowners by accurately identifying damages and fixing them effortlessly. So, if you think your glazing is not providing as much efficiency as it should, then our emergency glaziers in South Bermondsey are just a call away. You can get instant quotes and request same-day services if necessary. No matter the type of your glazing, we are positive to restore its quality in no time.
Glazier South Bermondsey
After going through a list of glazing options and purchasing the one you like, only to find out it needs to be cropped and installed to the size of your window frame. Rather than watching videos and making attempts yourself, it would be best to contact our professional glazier in South Bermondsey, that is swift in their services and accurate with their installation.
Whether you are looking to replace an old window or add a new one to your home, the craft of measuring and installing glazing to it is one that can only be attained through experience. Above all, they ensure your window and glazing pair well to withstand seasonal and external changes thoroughly. Since it's a challenge to drive around to find the right one, our local glazier in South Bermondsey can be at your service any time booked.
If you wish to get the right curb appeal for your window, don't spend time and money on amateur installation when you can have our skilled window glazier in South Bermondsey whenever you want.
As a homeowner, you may have crossed houses with reflective, elegant and stylish glazing that enhances the exterior designs of their home and wish the same for your home at budgeted rates. Luckily, our best-quality of glazing in South Bermondsey comes in a range of sizes that enhances the beauty of traditional and contemporary homes alike.
With over 50 years of experience in the field, we are a reputed glazing company in South Bermondsey that has had the advantage of experiencing all the glazing trends and allowing homes to improve the value of their property by installing the right one. In case you are unsure of the style suitable for your home, our experts can help you out at any time.
As we know, windows are the first place we think of when glazings are mentioned, which is why our special attention on our window glazing in South Bermondsey allows you to be unique and choose the one that best suits your home aesthetics.
Get Free No Obligation Quote
Glazing Services
Double Glazing South Bermondsey
How can your home glazing stand out from the rest and improve the standard of your living simultaneously? An option that most households in the UK have turned to is double glazing, which is not only visually pleasing as its reflective performance illuminates a room brightly but is also highly efficient in retaining energy. If you wish to get the same, we offer you the best quality double glazing in South Bermondsey at cost-effective rates to adorn your home.
The installation of double glazing is tricky if you aren't experienced. Acing it on your first try can be rare, which is why we advise you to get to know more about our double glazing installation in South Bermondsey. Through careful installation, we aim to reduce resource consumption and energy bills at the same time.
If you own one already and see signs of damage, it's not too late to get our immediate double glazing repair in South Bermondsey to restore its properties.
Window Repair South Bermondsey
As you spend more on the maintenance of your home, why settle for less for your windows? Getting patchwork to fix the holes or condensation in your glazing can possibly result in incurring the same damage quickly. Our professional window repair in South Bermondsey aims to skilfully restore the quality of your glazing and make it durable.
What makes our window repair in South Bermondsey trustworthy is that it is highly affordable while being the quickest to arrive at your location a need arises. In the case of unexpected cracks or gaps in your glazing, we assure to be at your site immediately after booking our service. This way, you can avoid enduring a broken window for another day and have experts fix it instantly.
Contacting our emergency window repair in South Bermondsey is easier than finding tape to fix your window crack. We are available 24/7, 365 days a year, so give us a call anytime.